I don't know about you, but when it comes to reading, I love a sweet treat and coffee to  hand. I was approached by Chummy's Bakery to see if I'd be interested in collaborating and when I saw their treats, I couldn't refuse! I've never done this before as I generally stay away from working with other companies but my stomach wouldn't let me refuse. I'll tell you a little more about them in a moment, but first here's a few of my recent reads and the books I'll be reading this weekend! (look at that brownie! 🤤)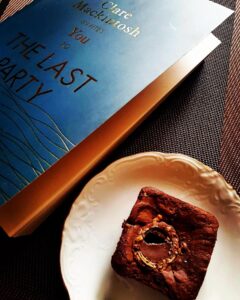 I've read some cracking crime/psychological fiction recently and here are a few that stood out. Full reviews will be up on the blog as soon as I can catch my breath, but if you haven't read these/added them to your TBR you are missing out! In no particular order:

One of the BEST police procedurals I have read in a long time. A new series by Clare Mackintosh and OMFG it was phenomenal. Ffion on Leo are an incredible duo – great banter, electric conflict and absolutely fantastic chemistry. I'll tell you more in my full review but don't wait – this bad-boy is out August 4th and is a MUST READ!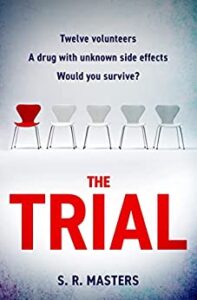 Wow…What a read! This is a cleverly written, high concept novel that had me on the edge of my seat throughout. There are some unlikeable characters (YAY!) and I never knew who to trust or believe. The author blew my mind with the ending – psychological thriller fans, race and add this to you reading list NOW!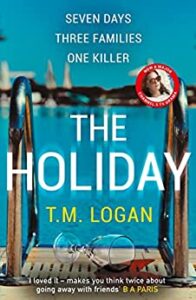 It's taken me way too long to read this but when I saw it staring at me from mount TBR, I just had to get to it. An absolutely twisty psychological thriller, I wanted to shake some of the characters and smack the others. Sooooooo many secrets and lies – I thought it was so compelling! Definitely will make you look at your friends twice! 👀😉😂 Highly recommended!
Currently reading: 
I'm heading to Bute Noir next weekend and was recently asked to chair a panel. I can never refuse Alex Sokoloff and Craig Robertson… but I digress. I have the opportunity to chat with Ambrose Parry (a pseudonym for husband-and- wife team Chris Brookmyre and Marisa Haetzman) and Johanna Gustawsson so I thought it would be a good idea to read their most recent or latest book if I could! It's a panel on HISTORICAL CRIME, Saturday 6th August at Trinity Church from 10.30am – 11.30am and as it is not a genre I normally read (though I do dabble!) I chose these two books to familiarise myself with their writing! Look at these gorgeous covers!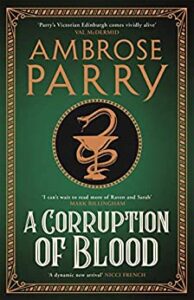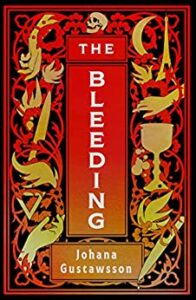 Now it's time to get back to those brownies I mentioned at the start! They are beautifully packaged and so fresh on arrival, it didn't take long for me to devour the lot! I froze two and heated them up later in the week and they tasted so scrummy! If you are looking for a special treat box to send your friends, family or even colleagues I can definitely recommend these. Have a look at their website 👉🏻 postal brownies and I dare you to resist treating yourself… I'll be getting some more to celebrate the publication day of my next release 6 RIPLEY AVENUE!
If you've read any of these books, let me know in the comments or if you have a question for Ambrose Parry/Johanna Gustawsson – I'll happily ask on your behalf so drop it in the comments.
Happy reading and eating!