Honourable Mention 2017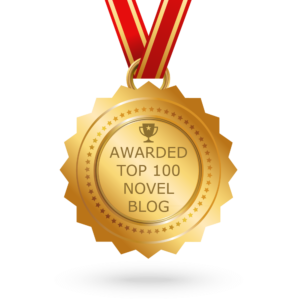 My name is Noelle and I am in my 40's. I am an avid reader and by that I mean I am never without a book! By day I am a Senior Probation Officer and by night I read all things crime!! My fascination for books started at a young age and I truly feel withdrawal symptoms if I am unable to read for a few days hence the name #crimebookjunkie! I am interested in many genres, my faves being Grit Lit, psychological thrillers and all things murder. I do enjoy Police Procedurals and legal/action thrillers as well. I tend to keep away from Chick Lit and Erotica…however, if forced at gun point I may give just about anything a read. I tend to review on Goodreads, Amazon UK and .com, Netgalley, sometimes BookBridgr and share reviews on Twitter/My CBJ facebook page, Facebook via Crime Fiction Addict, Crime Book Club, Book Connectors and other various book clubs I am a member of. I also review for Caffeine Nights Publishing Crime Club and Carina Crime Club and have been fortunate enough to be put on a few Publishers reviewing lists.  A dream-come-true opportunity happened and I will be starting as a PR & Social Media Manager with…. BOOKOUTURE!  OMG!!!
I also had the opportunity to undertake some freelance work with David & Kelly McCaffrey for Britain's Next Best Seller in December 2016 until April 2017 when I was taken on by Bookouture ! OMG again!!!!  To say I was excited would be an understatement!  Such a great learning experience and I will be forever grateful to the McCaffrey's!
This year (2017) also saw me dipping my hand into promo services for authors with Thick As Thieves Publicity & Promo. It went so well, I took on the fabulous Bibliophile Book Club to help out. But starting with Bookouture in July 2017….EEEEEEK…..means I have had to put this venture aside…..
Oh..and I am obsessed with my chocolate Lab Buster and gorgeous Tabby cat Pebbles, who sadly passed away in Oct 2015 (RIP Pebs x). I previously had the pleasure of guest reviewing on the former site www.bestcrimebooks.co.uk now known as  BCBandMore as the lovely Kat had kindly taken me under her wing whilst my site was under construction. I miss reviewing for her…but thrilled she gave me that nudge! 😉
Here are some pics of my other two obsessions.  Meet Buster (my gorgeous, big nosed, loveable 9 years old chocolate lab) & Pebbles (aka "Pebs" the slightly psychotic 17 year old princess tabby who sadly passed away 25/10/2015)