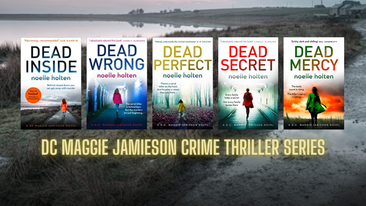 DC Maggie Jamieson series in order and on other platforms here: 
'Hugely confident … harrowing, visceral … recommended' Ian Rankin
'Kept me hooked' Angela Marsons
'An excellent read' Martina Cole
'Gritty, dark and chilling' Mel Sherratt
A dark and gripping debut crime novel – the first in a stunning series – from a huge new talent.
The killer is just getting started…
When three wife beaters are themselves found beaten to death, DC Maggie Jamieson knows she is facing her toughest case yet.
The police suspect that Probation Officer Lucy Sherwood – who is connected to all three victims – is hiding a dark secret. Then a fourth domestic abuser is brutally murdered.
And he is Lucy's husband.
Now the police are running out of time, but can Maggie really believe her friend Lucy is a cold-blooded killer?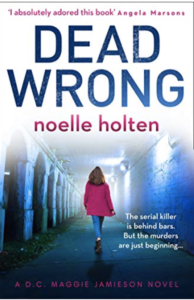 The serial killer is behind bars. But the murders are just beginning…
DC Maggie Jamieson's past comes back to haunt her in this dark and gripping serial killer thriller.
Three missing women running out of time…
They were abducted years ago. Notorious serial killer Bill Raven admitted to killing them and was sentenced to life.
The case was closed – at least DC Maggie Jamieson thought it was…
But now one of them has been found, dismembered and dumped in a bin bag in town.
Forensics reveal that she died just two days ago, when Raven was behind bars, so Maggie has a second killer to find.
Because even if the other missing women are still alive, one thing's for certain: they don't have long left to live…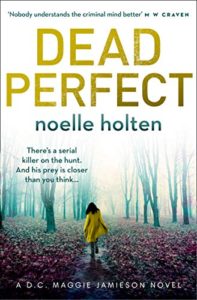 'Hugely confident … harrowing, visceral … recommended' Ian Rankin
'Kept me hooked' Angela Marsons
'An excellent read' Martina Cole
'Gritty, dark and chilling' Mel Sherratt
A murdered woman…
When the body of a young woman is found in a local park, DC Maggie Jamieson knows she's dealing with no ordinary killer.  The murder victim has been disfigured; her outfit changed to resemble someone else.  Someone Maggie knows all too well…her close friend Dr Kate Moloney.
A determined detective…
Maggie is determined to keep her friend safe, but with Kate already struggling with a threatening stalker, Maggie now fears Kate's life is in real danger.  Who else would want to harm Kate and why else would the killer be turning his victims into exact replicas – his living dolls?
Can Maggie find the depraved killer?  Or will Kate become his next living doll?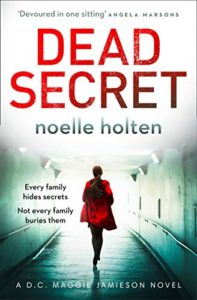 'Enthralling from the first page to the last. Devoured in one sitting. Noelle Holten has become one of my must-read authors' Angela Marsons, bestselling author of the Detective Kim Stone series
Psychopaths can take root in the unlikeliest soil…
DC Maggie Jamieson crosses paths once again with Probation Officer Lucy Sherwood when a domestic violence survivor stumbles into her new refuge, unable to speak, desperate for help.
Then another case hits Maggie's desk. A young man has been murdered, and a curious constellation of black dots has been inked onto his cheek.
That's when DCI Hastings goes missing and Maggie uncovers a shocking connection that turns the case on its head.
Every family may hide secrets, but not every family buries them…
Amazon: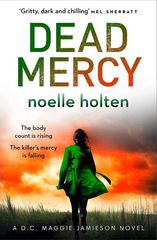 A brutal murder…
When a burned body is found with its teeth missing, DC Maggie Jamieson discovers that the victim may be the husband of one of her probation colleagues.
A dark history…
As the body count rises, the team becomes increasingly baffled by how the victims could possibly be connected until a clue leads them to a historical case that was never prosecuted.
A terrible secret…
In order to catch the killer, Maggie must piece together what happened all those years ago before it's too late.
Out November 19th (ebook). Available to pre order here: