I'm ashamed at how far behind I've fallen on posting reviews, despite reading a shitload of books. The only way I'm going to get caught up is by sharing smaller reviews about why I loved a book – so that's what I'm going to do! The three books I'm reviewing were all discussed in more detail on the Bloody Scotland Book Club which you can watch in full HERE.

An incredible and unique twist on a crime/psychological thriller! The Last Resort was so atmospheric and compelling, I struggled to put it down. All is definitely not what it seems and I found myself drawn to the characters, even those that rubbed me the wrong way. Technology was used to give this a semi-dystopian edge and futuristic feel whilst playing on the psychological aspect to trick not only the characters but me, as a reader! If you love high concept thrillers, isolated settings and completely addictive storylines, this book ticks all the boxes. Highly recommended!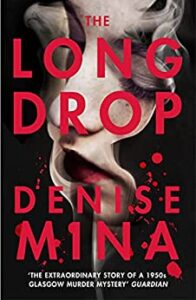 The Long Drop is a fictional account of a true crime and the author did an exceptional job at making me love this story despite the history behind it. Unsavoury characters, a search for the truth and poetic justice had me hooked! The Glasgow setting really gave off the perfect sense of place and time. Vivid descriptions and a mix of fact with fiction made me feel like I had an inside scoop into what happened at the time. Raw, dark, gritty and utterly compelling – another highly recommended read from me!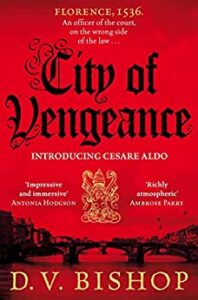 I'm not a big reader of historical books, but City of Vengeance definitely intrigued me. Set in Italy in the 1500's the authors knowledge and research popped off the pages without feeling like an info dump. I loved the difference in policing & investigation from then in comparison to now. A fantastic opening had me hooked and I'd class this more as a murder mystery than thriller as the build up is slower. If you enjoy great settings, historical mysteries and a mix of diverse characters, I'd definitely recommend you check this out.
Have you read any of these books? I'd love to hear what you think 😊👇🏻