A little something different on my blog today but stick with me as I'm thinking of doing some food/book/reading related posts and this bag of goodies is going to be really handy in the future! My thanks to Rose Metcafe (PR) and PaperBagCo for gifting me this package! I'm going to share some info from their website and then my review at the end!
From PaperBagCo Website:
What's in the bag?
'We've included a 15-inch photographic reflector and diffuser – it's the tool which all professional photographers have at the top of their kit bag. It will help you to brighten and enhance both highlights and shadows, and either subtly or dramatically alter the lighting and colour in all of the images you create.
We've added a set of four beautifully crafted papers from Black Velvet Styling, the photographic backdrop company set up by stylist Sophie a couple of years ago to provide affordable backdrops for amateurs and professionals to create mouthwatering images of their food and still life creations. They are perfect for transforming a plate of food into a gorgeous image fit for sharing on Instagram and we've given you a variety of starter colours and textures to experiment with.
And then we've asked renowned phone photographer Matt Inwood to share some of his knowledge on how to get the most from shooting with your phone camera. Matt has been running critically acclaimed phone photography workshops for more than three years. He has created an exclusive set of ten beautiful postcards for Cotton Bag Company, with tips on the reverse of each explaining how to use light, think about composition, choose your background and much, much more.
All of these goodies come housed in a limited-edition bespoke double-sided tote bag, with internal zip pocket. We think it's the only bag you'll need to take your photographic creativity to another level.
The bags are available to buy for £39.95 incl. P&P and would make the perfect gift for the foodie and aspiring photographer in your life.
"It's been great to team up with my friends at Paper Bag Co and once more with Sophie for this project. I've been shooting with Sophie's backdrops from her very first creations and love that they inspire the set-ups I create and add to the power of each picture. For the postcards I've put together, I've distilled some of the best advice I could think of, pulled from years of running photography workshops for more than a thousand people. It's a thrill to see Cotton Bag unite all of this into a perfect starter kit for any amateur photographer, be they foodie, blogger or keen social snapper and sharer. The resources inside should be ones that you turn to again and again to improve your skills and passion for image making."
– Matt Inwood –
"Paper Bag Co also stock lots of paper bags"
I love browsing instagram and seeing all the amazing foodie pictures. I also love baking but haven't had an opportunity to do any for some time. So when I was approached and asked if I'd like to try out the Foodie Bag, I absolutely saw a chance to try out something new and different.

The quality of the bag is excellent – it's lightweight and sturdy, but I wouldn't try and over pack it with heavy objects (like books 😉) as the material is quite thin and I suspect would wear over time … I'll let you know in a few months when I put it to good use.
I love the backdrops and cards you receive in this package. My creative juices immediately began to flow and I decided that for some future pics/projects, I'm going to pair these with food and books. That will make it relevant to my instagram and general bookish vibe. What I paticularly love about the cards is when you flip them over you get some great tips and tricks on how to make your pictures and projects pop. I am no expert but I love photography and any help I can get to make better quality images is a bonus.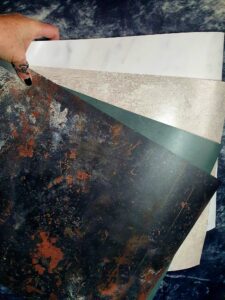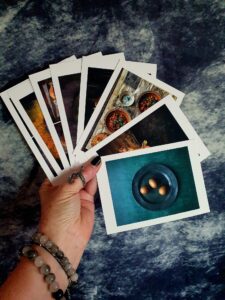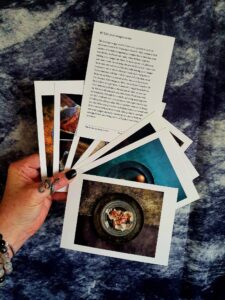 I must admit, I have no idea how to properly use the photographic reflector and diffuser but I will learn!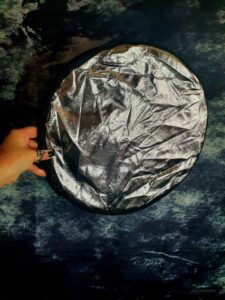 I think this pack is great for beginners wanting to get started on better images – like me but also great for experts who are always on the go! Worth checking out for sure! 👌🏻