I would like to introduce everyone to my Guest Reviewer: Claire Knight!!  I am so pleased and excited to have Claire joining me on CrimebookJunkie to review from time to time and I know she will bring her own fantastic flare to all her reviews.  So without further ado…let's meet Claire: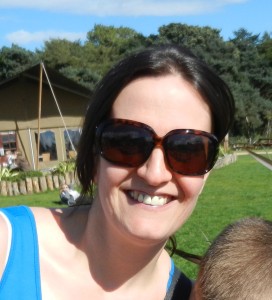 Hi I'm Claire and I'm a bookaholic. I've loved reading since forever. I remember devouring the Secret Seven and Famous Five books as a child before moving onto Nancy Drew and the Hardy Boys before I left primary school. This is where my love for mystery and crime books started. The dark world of crime and thrillers are my favourite but I do go for a lighter read every-so-often.
Unfortunately real life takes up most of my spare time but I read when I can, frequently when my two adorable boys are playing or sleeping.
Claire will be reviewing books for my blog, so any authors or publishers contacting me should read my review policy and note that it may not be me reading your book.  Claire writes some cracking reviews and can also be found on GoodReads and in various bookclubs on Facebook.  She can also be found on Twitter.
Welcome to Crimebookjunkie Claire!!! 😘
I am also dead excited to welcome Scottydog to my blog as a guest reviewer! I became friends with Scottydog through Caroline Mitchell/Facebook and love his style of writing reviews! So obviously I had to have him and was pleased when he agreed. I know he will bring a great mix to the Crimebookjunkie Crew and alongside my other lovely Guest Reviewer, Claire Knight I am hoping our reviews will make you love books as much as we do!
So let's meet Scottydog: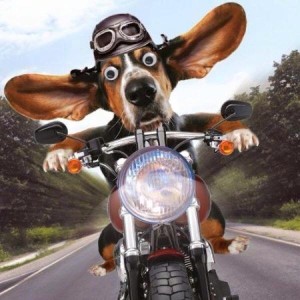 Well a big HELLO to my fellow crime book junkies, avid readers and kindred spirits. I'd like to start by saying thankyou to the lovely Noelle for inviting me here as a 'mystery guest reviewer!' This is a great blog, and I'm very pleased to be part of it.
I'm lucky enough to work with the amazingly talented Caroline Mitchell, and I've really enjoyed watching Caroline go through the writing and publishing process. I've seen first hand how happy the success of her recent books has made her. Caroline has put a lot of hard work, heart and soul into her books, and her success has shown us that the old addage is very true – in life you can get from something exactly what you put in. I reviewed Caroline's books on Amazon, and it was my recent review of 'Time To Die' which prompted Noelle to allow me the honour of being a 'mystery guest reviewer.'
Like Noelle, I love my books and you will often find me with my nose buried in a good thriller whilst the rest of me is completely oblivious to what else is happening all around. But like most of you, I'm sure, I just don't get the time to read as much as I'd like to. That thing called 'real life' keeps getting in the way.
Noelle has reviewed some superb books on this site, written by some great writers. I hope that the books I bring to you might be that little bit different, and not always straight crime (with your permission, Noelle!) The things is this . . . if you're a fan of the amazing Caroline Mitchell, then you'll know what we do for a living. Before I joined the job I used to love watching programmes like 'The Bill' and 'Prime Suspect,' and would devour British crime thrillers. My chosen career has ruined that for me, I'm afraid! Let me put it like this . . . I don't know many A and E nurses who work busy a 12 hour shift at the local hospital, patching holes, splashing through blood and saving lives, then come home and plonk themselves on the sofa, and catch up with a week's worth of Casualty on Sky TV. See what I'm saying?
And that's a great shame because there are so many fantastic British crime authors out there. So it's my loss. But on my visits here I'm hoping to share with you some of my favourites . . . from popular main streamers like Stephen King, Lee Child, John Grisham, and Frederick Forsyth, to some lesser known but equally superb wordsmiths like Russell Blake, Tom Wood, and Shawn Chesser. Yes, I love a bit of action, an assassin, a few spies and a good old zombie apocalypse with a healthy dose of military hardware and counter-intelligence tactics.
So thanks again to Noelle for having me here, and thanks to you, fellow reader, for allowing me share some favourites, some opinions and some really great books. Lets have some fun.
Scottydog will be reviewing his own choice of books (permission granted LOL) and I will post them here as and when they are received!
Welcome to Crimebookjunkie Scottydog!