I would like to introduce everyone to my Guest Reviewer: Claire Knight!!  I am so pleased and excited to have Claire joining me on CrimebookJunkie and I know she will bring her own fantastic flare to all her reviews.  So without further ado…let's meet Claire: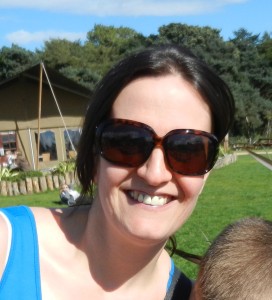 Hi I'm Claire and I'm a bookaholic. I've loved reading since forever. I remember devouring the Secret Seven and Famous Five books as a child before moving onto Nancy Drew and the Hardy Boys before I left primary school. This is where my love for mystery and crime books started. The dark world of crime and thrillers are my favourite but I do go for a lighter read every-so-often.
Unfortunately real life takes up most of my spare time but I read when I can, frequently when my two adorable boys are playing or sleeping.
Claire will be reviewing books for my blog, so any authors or publishers contacting me should read my review policy and note that it may not be me reading your book.  Claire writes some cracking reviews and can also be found on GoodReads and in various bookclubs on Facebook.  She can also be found on Twitter.
Welcome to Crimebookjunkie Claire!!! 😘