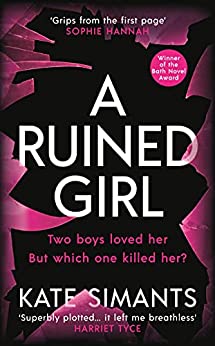 TWO BOYS LOVED HER.
BUT WHICH ONE KILLED HER?

On a dark night two years ago, teenagers Rob and Paige broke into a house. They beat and traumatised the occupants, then left, taking only a bracelet. No one knows why, not even Luke, Rob's younger brother and Paige's confidant. Paige disappeared after that night. And having spent her life in children's homes and the foster system, no one cared enough to look for her.
Now Rob is out of prison, and probation officer Wren Reynolds has been tasked with his rehabilitation. But Wren has her own reasons for taking on Rob as a client. Convinced that Rob knows what happened to Paige, and hiding a lifetime of secrets from her heavily pregnant wife, Wren's obsession with finding a missing girl may tear her family apart…
This beautiful and compelling thriller is perfect for readers of Harriet Tyce, Sophie Hannah and Lisa Jewell.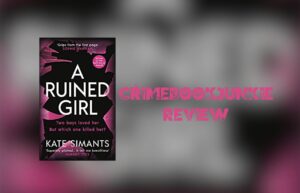 Set in Bristol this novel has stayed with me despite having read it at the start of 2021! Readers will come across themes of restitution, guilt, forgiveness, fear, anger, resentment, abuse, mistrust and a search for the truth.
OMFG ? A chilling opening gave me goosebumps. A thought provoking and epic storyline which may have meant more to me due to my previous career but nonetheless, absolutely captivating. It was great to see probation taking a more prominent role (yes, I'm biased ?).
The characters are well drawn out and the 'then' and 'now' dual timeline gives you the backstory of those involved – as does the multiple POV – which I love in books – brings everything together seamlessly.
I was so engrossed in this story – I forgot about everything I was doing. Unreliable narrators, memorable characters and a complex but compelling storyline will keep you guessing until the end.
Would I recommend this read? I think you'll find that's a HELL YEAH with bells on!
Harrowing, intense, twisty and absolutely unputdownable! This 
story is so real & raw – it will 
stay with you well after you finish it! One heck of a #sleepstealer – I was blown away! Highly recommend you grab a copy asap!