October is Domestic Violence/Abuse Awareness month and those who know me, will know how important raising awareness about domestic abuse is. For those who don't know me – my debut novel, published in 2019 was inspired by my own experiences. Here's a bit more information https://crimebookjunkie.co.uk/2019/11/abusive-relationships-my-journey/ The ebook is currently on offer 👇🏻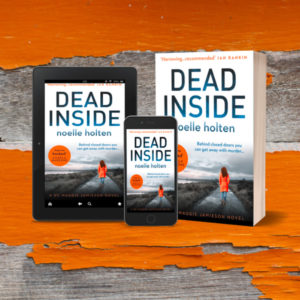 I recently became an official supporter of the NCDV and invited Sharon Bryan to my blog to tell people about the amazing work they do, share some information on resources available and to raise awareness.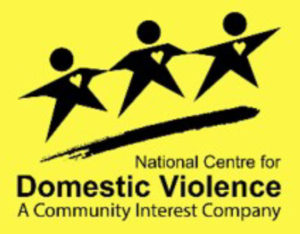 The National Centre for Domestic Violence (NCDV)
was established in 2003 and
is a free, fast, emergency injunction service for victims and survivors of domestic abuse and violence.  Our service allows anyone who has recently been threatened or subjected to domestic abuse to apply for an emergency court injunction.  
NCDV specialises in giving support and legal assistance in relation to applying and obtaining three civil court orders.  A Non-Molestation Injunction, an Occupation Order and a Prohibited Steps Order.  However, predominantly we are asked to assist in obtaining non-molestation injunctions.  NCDV covers the whole of England and is by far the largest provider of this type of support in England.
Domestic Abuse is a serious social problem for Britain, afflicting many victims and their families, causing untold misery and disruption, blighting the educational and job prospects of future generations, and costing the UK economy c £60 bn annually
For the 12-month period ending in March 2020, there were an estimated 2.3 million adults aged between 16 and 74 years, who experienced domestic abuse.  Of these, 1.6 million were women and 757,000 were men.
NCDV rec
eived over 95,000 referrals from the police and domestic support agencies in 2020 and helped secure just under 10,000 non molestation orders
.  Just
over 4,100
of these
victims could not obtain legal aid or afford a solicitor to represent them
for various different reasons
and would have undoubtedly otherwise fallen through the gap and gone unprotected.
Yet despite all these referrals for our services, there are still many thousands of victims and survivors, as well as professionals who have never heard of NCDV
!
NCDV is a Community Interest Company whose
purpose is to help victims and survivors of domestic abuse and violence get the urgent legal protection they need to reclaim control of their lives.  But that is not all
we
do!  
NCDV are developing a resource page on their website which
we
hope will eventually be able to signpost victims and survivors of domestic abuse to any service they specifically require.  
NCDV also regularly campaign for better awareness of domestic abuse and it's many forms.  It's award-winning public campaign 'Abusers always work from home', which was voted best campaign of 2020 by 'Marketing Week' can be seen here…
If you are reading this and think that
NCDV
could help protect you and/or any children you may h
ave
please get in contact with
us
.  There are various ways in which you can do this:
•
Online – please complete the referral form at
www.ncdv.org.uk
•
Mobile App – please download the free mobile app on Apple or Android
•
Call us – call us on 0800 970 2070
If you are an organisation or service that comes into contact with victims and survivors of domestic abuse and violence and you would like to be included on our resource page, please contact Sharon Bryan on sharon.bryan@ncdv.org.uk
For all forthcoming campaigns, news and information, connect with us on any of our social media platforms –
F
acebook
@nationalcentrefordomesticviolence
T
witter
@NCDV_Official
I
ntagram
@ncdv_official
L
inkedIn
@NCDV