NOT EVERY CHILD IS A BLESSING…
It was Ali who found the body of a murdered newborn baby, hidden in the garden of her convent school. In an Ireland riven by battles of religion and reproduction, the case becomes a media sensation, even as the church tries to suppress it. But this is not the first dead baby Ali has found.
For Detectives Vincent Swan and Gina Considine, the pressure to discover the identity of the dead child is little help against a community with secrets to protect. Gina knows all too well how many of Ireland's girls are forced to make difficult decisions in terrible circumstances, silenced by shame. Is Ali one of those girls? Because what evidence there is, points to Ali herself…
A beautiful and haunting mystery, perfect for readers of Val McDermid, Denise Mina, Tana French and Jo Spain.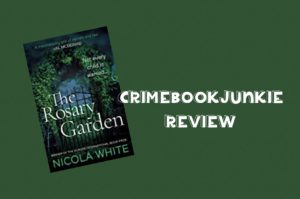 Set in Ireland this haunting novel will have the reader wrapped up in secrets, family/relationship, vulnerability, loss, abuse, mental health, shame, denial, protecting those you love and a search for the truth – even if that truth is not what you expected or wanted…
Jaysus, Mary and Joseph and the wee donkey! ? The sense of unease created by the opening chapter had me hooked. The story is told in a dual timeline and has a strange sadness throughout – heavy hearted is how I felt but also an urge to read on – it was gripping. This could have been a true story as it seemed so real, unnerving and unsettling. When the conclusion came and the realisation hit – OMFG it was… well, you'll just have to read it to find out!
I loved the characters in this novel. Some were unreliable and I was suspicious and in conflict as the story unravelled. They were so well written, I felt like I knew them inside and out. The setting was vivid and descriptive and I pictured everything as I turned the pages. The dialogue/ narrative was believable and engrossing.
Would I recommend this book? You bet your sweet ass I would! Haunting, raw, chilling and compulsive – I'm not surprised it was the winner of the Dundee International Book Prize – it was amazing! Highly recommend!