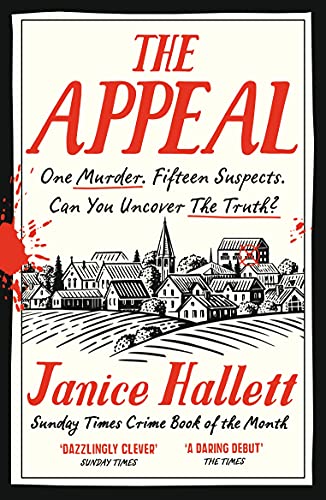 ONE MURDER. FIFTEEN SUSPECTS.
CAN YOU UNCOVER THE TRUTH?
There is a mystery to solve in the sleepy town of Lower Lockwood. It starts with the arrival of two secretive newcomers, and ends with a tragic death. Law students Charlotte and Femi have been assigned to the case. Someone has already been sent to prison for murder, but they suspect that they are innocent. And that far darker secrets have yet to be revealed…
Throughout the amateur dramatics society's disastrous staging of All My Sons and the shady charity appeal for a little girl's cancer treatment, the murderer hid in plain sight. Will Charlotte and Femi solve the case? Will you?
The standout debut thriller of 2021 that delivers multiple brilliant twists, and will change the way you think about the modern crime novel.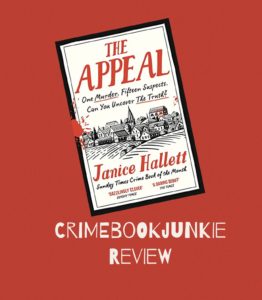 Set in the small town of Lower Lockwood, the reader is catapulted into a story filled with a sense of community, mistrust around every corner, where status is everything, scandal is exciting and betrayal, secrets and lies cover the truth.
This might just be one of my favourite debuts of 2021. I absolutely loved how this story was written – such a clever concept – and the opening not only intrigued me but immediately made me feel part of the story! This book was not what I had expected at all! The pace was perfect – a slow build up of suspense allowing the reader to 'meet' the characters through correspondence and conversations. So bloody unique in it's delivery! I soon understood that all would not be as it appeared and devoured this book in one sitting.
What totally hooked me though was the fact that you learn so much about the cast of characters (and what a cast they were!) through the email exchanges and texts, which made me feel like I was privvy to private conversations. Even with a fairly large cast of characters, I was never lost, easily appreciated the dynamics between people and felt it was an amazing tool to propel each aspect of the story forward.
I also have to mention the title – it has more than one meaning and I thought that was so bloody clever!!
I was never quite sure who the culprit would turn out to be and as my list of suspects grew, so did my frustration (in a good way) as I was kept guessing all the way until the end.
Would I recommend this read? ? OMFG in a heartbeat! A compelling storyline, addictive characters and some holy friggin sh*tball twists – I absolutely loved it!