When you hear her story, will you believe her?
Rose Marlowe is a hard-working nurse, a loving wife, and a merciless killer. Or so she says. Despite her confession, it is hard to believe that this beautiful, kind woman could have killed her vulnerable patient in cold blood.
Down-on-his-luck true crime author, Theo Hazel, is convinced that there's more to what happened than Rose is telling, and so decides to visit her behind bars to write her story. His first surprise comes when Rose reveals that the victim was not a stranger to her.
As time goes on, it seems that Rose is letting Theo see behind her perfect mask. With each new visit, he learns terrible new things about her heart-breaking past. With each new visit, he becomes more and more convinced that she can't be a killer. But is he trying to free an innocent woman, or falling prey to a calculating murderer?
A gripping and unputdownable thriller that will keep you guessing into the early hours of the morning. Perfect for fans of The Silent Patient, Shari Lapena and JP Delaney.

The novel is set in Derbyshire but also had a great prison setting and the reader is faced with various things, such as mercy killings; judgement; gaslighting; forgiveness; abuse of power/trust; betrayal; secrets & lies and a search for the truth! There is SO much more to this novel but I'm sharing the main things I found common throughout.
OMFG THAT OPENING! The author had me completely hooked because she instantly grabbed my attention. I was intrigued after reading the blurb, but the opening chapter made me realise that I wouldn't be doing ANYTHING until I read this book! Readers will learn things from a dual timeline and multiple POV's which really added to the suspense in my view. Short chapters (which I love!) kept the pace going and the descriptions really had me in the moment. I found the storyline to be uniquely presented and very emotive, haunting and chilling. Basically I friggin loved it!
Character wise we have an amazing cast – some absolutely disturbing, some relatable and very likeable but all serving a purpose in moving the story forward. Rose Marlowe is a convicted murderer and a nurse. Although she herself speaks little in the novel, we learn her backstory and how she ended up in prison through interviews with Theo – a writer/ ex journalist who is curious about Rose's story and feels there is more to it than meets the eye.
We also meet Abe – the victim and again, everything we come to know about him is from other people's perspectives. Abigail, Daniel and Ed are one hell of a weird trio – almost toxic in my opinion, and I don't want to say anymore about them because their stories and background are just as fascinating as Rose's.
When I had finished this book – a while ago now – it stuck with me because I just loved how the author lulled me into believing one thing and then ?BOOM? I was thrown off course completely. I suspected a lot, may have got some things right but I read A LOT of crime fiction / psychthrillers … plus I was a Probation Officer, so I kinda feel I've heard and seen everything. But the author was clever in blinding me to the motivation and my jaw may have fallen to the floor – figuratively of course!
Would I recommend this read? Holy hell, you bet your ass I would! Sinister, addictive and utterly compelling – this was one chilling read! I think it would make an excellent film too! Highly recommended – it won't be the last book I read by this author, that's for sure!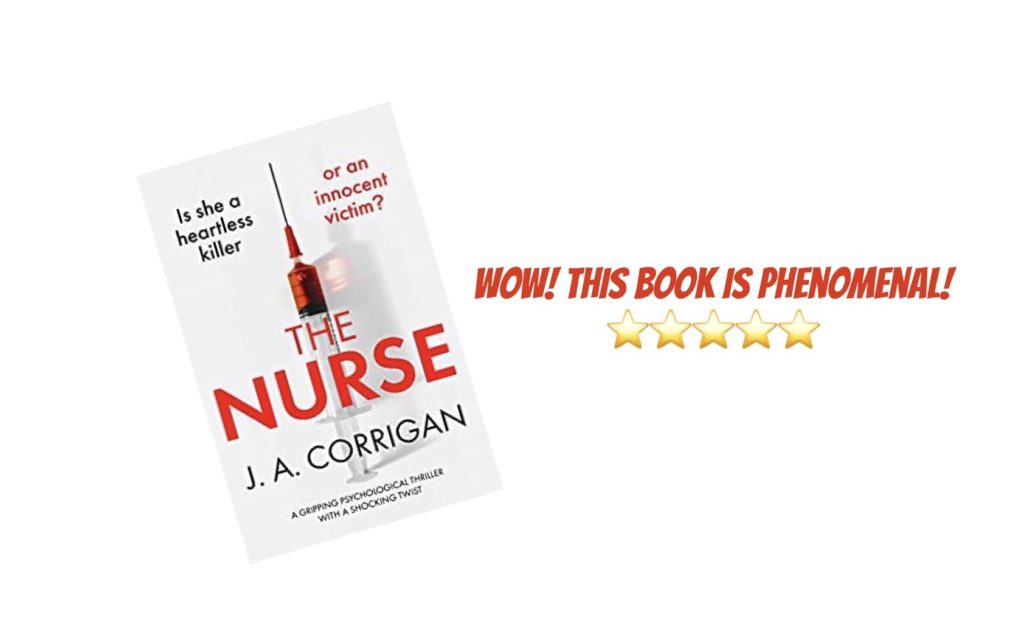 "I love everything about this book! The setting, the characters, the conflict – BOOM! BOOM! BOOM! I was hooked from the start! Haunting, spine-tingling, edge-of-your-seat reading! Highly recommended."