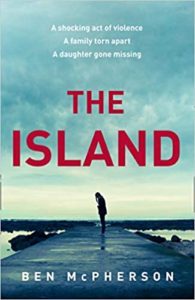 A shocking act of violence…
It should have been the safest place on earth. A summer camp for teens, on a beautiful island off the coast of Oslo. But what started out as a haven becomes hell on earth as two men start shooting.
A family torn apart…
With Norway in shock, the families gather, desperately hoping their children have survived. Some have their prayers answered. Some must confront their worst nightmare. But for one family, this is just the beginning…
A daughter gone missing…
Cal and Elsa's daughter Licia was on the island that day. But the police can find no trace of her – dead or alive. Stuck in limbo, Cal and Elsa delve into their daughter's life. The secrets they uncover are shocking. But they still don't know – did Licia survive the shooting? Or is she gone forever?

Set in Norway, the reader is immersed in a tragedy that turns a community against each other – grief, loss, family/ relationships, (mis) trust, radicalisation, grooming, a sense of being an outsider all come into play and left me feeling broken.
OMFG ? The opening of this novel was INTENSE and immediately had me hooked. The suspense builds in this perfectly paced psychological thriller – like a heart-beat: slow & steady. As all the pieces of the story come together and the revelations are dropped…my jaw was on the floor! Unreliable characters throughout increase the tension and sense of jeopardy. That in turn, increased my enjoyment of the story and for me, the author flawlessly delivers a compulsive read!
There are so many fabulous characters that bring this fictional world to life, but the main players are Cal (father) Elsa (mother), Lucia and Vee (daughters) and baby Franklin. I love the mix of the Scottish and Norwegian backgrounds in this family make-up, and the relationship dynamics really added to the storyline. A tragedy hits that is both heartbreaking and heart-racing. The family then has to try and uncover secrets in their search for the truth. I'm trying to be as cryptic as possible as this really is a book you need to experience for yourself!
Would I recommend this read? Ab-so-friggin-lutely! This is a dark, chilling, claustrophobic tale that will simply blow your mind!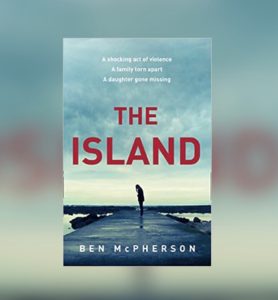 Huge thanks to the author / publisher for sending me an ARC.