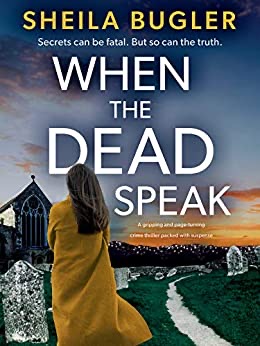 Secrets can be fatal. But so can the truth.
When the murdered body of Lauren Shaw is discovered laid out on the altar of St Mary the Virgin church in Eastbourne it sends a chill to the core of those who have lived in the area for a long time. They remember another woman, also young and pretty, whose slain corpse was placed in the same spot 60 years ago.
Dee Doran is as intrigued as the rest but focused on her investigation of the whereabouts of a missing person from the Polish community. The police weren't interested but Dee's journalistic instincts tell her something is amiss.
But as she starts asking questions Dee finds the answers all point to the same conclusion – someone is keeping secrets and they will do whatever it takes to keep them safe.
A chilling and gripping crime thriller that fans of Fiona Barton and Alex Marwood will love.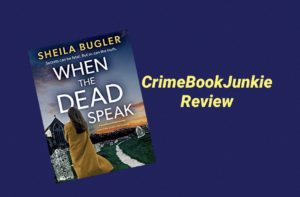 Set in Eastbourne, the reader is faced with loss, grief, secrets / the past, lies, manipulation and the search for the truth!
Wow! A riveting prologue had me desperate to know more! I enjoyed the dual timeline and multiple POV's as it gave me a great reading experience – information shared, viewpoint's differing – loved it! The past in this story is intricately linked to the present but with such a large gap between the two, I was left wondering how it all would come together. The author did an expert job at this – I had no idea!
There are some great characters in this book too – Dee, an investigative journalist ruffled my feathers at times but I still was on her side throughout. She's very determined but also a wee bit selfish. I think this made her quite relatable. Ed Mitchell is a copper who has his own secrets – I won't go into this as I'd be afraid to give off any spoilers – but I will say I liked how I flip-flopped in my feelings about him … never quite sure… and in the end…well, I won't divulge anything on that front! Louise (Dee's cousin) was another curious character. The unreliability of some people you come across really ramped up the tension in this book.
Would I recommend this read? In a pulse-pounding minute I would indeed! A fantastic storyline had me racing through the pages of this totally addictive read. I easily read this as a stand-alone but treated myself to the first and third as this is one series I will definitely keep up with!