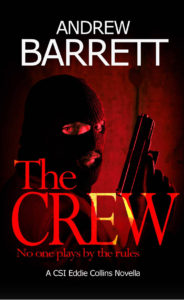 "Sometimes our prayers are not only ignored, but you can hear someone laughing in the background."
It's his last shift of the week, but CSI Eddie Collins is examining the scene of an armed robbery at a Post Office. Everything is going well until he finds one startling piece of evidence that turns him into a target.
Nelson is part of a professional gang of violent armed robbers who work their way around the country stealing large sums of cash. The gang arrives in Leeds, and Nelson decides to make changes to their successful formula. His plan is falling into place until he leaves behind a vital piece of evidence at their latest job.
DI Wilbourne is tasked by New Scotland Yard to pursue the gang, to collect and collate the evidence they leave behind. But there's something strange about him, and it has nothing to do with his dress sense or his nasal hair.
Shannon is an observer, out with Eddie at a Post Office robbery. She's about to discover that making the wrong decision can be fatal.
This is one job where Eddie regrets having a keen eye.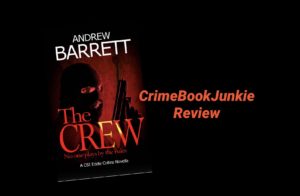 We're back in Leeds with the latest #EddieCollins book – a novella that sees loyalty and morality questioned as the truth is discovered.
Has Eddie Collins met the woman of his dreams when Shannon joins him as an attachment? Told in parts and multiple POV's this gritty and dark read had me hooked from the start – it's a short and quick read but filled with so much, you feel like you've read a full novel. If you've not read any of this series – firstly: Why not? Secondly, this can easily be read on its own but once you do delve in, you'll definitely want to go back and check the others out.
Character wise we meet Eddie Collins – a brash, sarcastic, socially inept creature of a man who is a brilliant CSI. He doesn't hold back and in this novella, he is tested and the reader sees what makes him so good at what he does. I adore him! The criminals are fleshed out and had me on the edge of my seat as their plans unfolded. I honestly wasn't sure what was going to happen.
Would I recommend this read? OMG -WOW! You bet your ass I would. This pacy novella really grabs you by the throat and packs a punch! Intense, authentic and filled with dark humour – The Crew will have you racing through the pages and wanting to read more! Loved it!