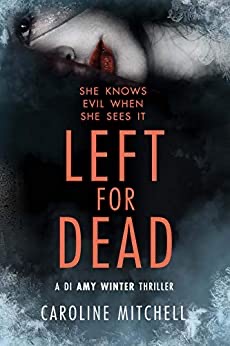 Shopping with her sister, DI Amy Winter is admiring a Valentine's Day window display of a perfect bride encrusted in diamonds and resplendent in lace—until she notices blood oozing from the mannequin's mouth.
This is no stunt. A post-mortem reveals the victim was left to die on her macabre throne for all to see. When a second victim is found, it emerges that both women were 'Sugar Babes' arranging dates with older men online—and Amy finds herself hunting an accomplished psychopath.
As she tracks down the killer, Amy's instincts go into overdrive when the charismatic head of the agency behind the display makes no attempt to hide his fascination with her serial-killer parents. What exactly does he want from Amy? With her own world in freefall as her biological mother, Lillian Grimes, appeals her conviction, Amy pushes the boundaries of police procedure when a third 'Sugar Babe' disappears…Is she as much at risk as the killer's victims?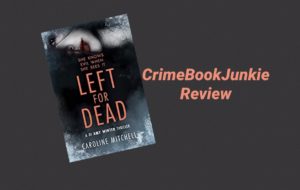 Set in London, the reader comes face-to-face with power, control, thrills, opportunity, lies, secrets, the past, guilt and a search for the truth & justice.
Hold onto your hats, peeps – a chilling opening… the reader gets a glimpse into the harrowing mind of someone who leads a dual life – one where there are no limits… and bloody hell, it chilled me to the bones!
Such an intriguing storyline and great characterisation – a natural flow to the dialogue and the author's time in the police service adds that touch of authenticity that can be lacking in other procedural series. Told from multiple POV's there is a brilliant Luther-esque feel to this series and in particular, this story reminded me of one of the creepier episodes…I won't say which one! A great build up of suspense and tension and the sense of jeopardy was palpable … sooooo good!
DI Amy Winter is a likeable character – down to earth but also still trying to prove herself to her colleagues because of who her mother is.  I like this team and how Any fits, how things are evolving and how 'real' they all feel!
A few other notable characters I want to give a #shoutout to are Mama Danielle who runs the Sugarbabes website – she was brilliant – smart, sassy and a little bad assy! And Samuel Black ??? Owner of Black Media and so dark!
Would I recommend this read? Holy friggin sh*tballs – that would be a YES! I can definitely see these novels developing into a tv series. A dark, disturbing and addictive read … add the series to your TBR stat!