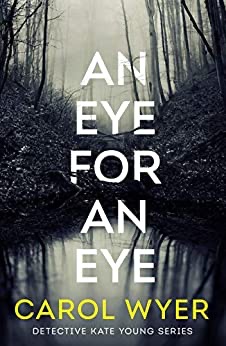 A killer running rings around the police. A detective spiralling out of control.
DI Kate Young is on leave. She's the force's best detective, but her bosses know she's under pressure, on medication and overcoming trauma. So after her bad judgement call leads to a narrowly averted public disaster, they're sure all she needs is a rest.
But when Staffordshire Police summon her back to work on a murder case, it's a harder, more suspicious Kate Young who returns. With a new ruthlessness, she sets about tracking down a clinical, calculating serial killer who is torturing victims and leaving clues to taunt the police. Spurred on by her reporter husband, Young begins to suspect that the murderer might be closer than she ever imagined.
As she works to uncover the truth, Young unravels a network of secrets and lies, with even those closest to her having something to hide. But with her own competence—and her grip on reality—called into question, can she unmask the killer before they strike again?

This book is the start of a new series and is set in rural Staffordshire, present day (2021). The reader faces many things including PTSD, past trauma, mental health, loss, the past, fear, guilt, payback and a search for the truth.
WOWSERS! ???  Such an intense opening – my heart was racing alongside DI Kate Young's and I knew then, I just had to keep reading until I was done…and that's exactly what I did!
This novel was a cinematic read – I'm a visual reader, picturing everything in my mind as I turn the pages and the author really had my mind racing through scenes! I could 'see' the moments and almost feel what the characters were going through – I love when that happens! The storyline was intriguing, a great procedural and the characters pulled everything together and really brought the story to life!
DI Kate Young had been off work following a traumatic event that is revealed slowly to readers. She's doing her best to cope, hiding things from her team, but they have a high profile murder investigation and her team need her – so she does whatever she has to. Fighting her own demons really had me rooting for her! I love a well written flawed character and Kate Young is fantastic! I'm looking forward to how she and the team will develop in future novels.
What a great introduction to what I think will be a long running series. Would I recommend this book?  You bet your ass I would! A pacy, edge-of-your-seat, twisty and thrilling novel! I highly recommend you check out An Eye For An Eye today!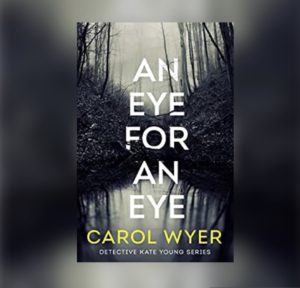 A compelling story – emotive, addictive and harrowing at times. Watch out for this one!