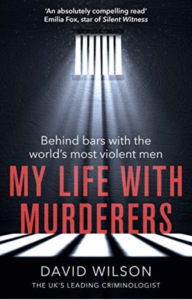 Professor David Wilson has spent his professional life working with violent men – especially men who have committed murder. Aged twenty-nine he became, at that time, the UK's youngest ever prison Governor in charge of a jail and his career since then has seen him sat across a table with all sorts of killers: sometimes in a tense interview; sometimes sharing a cup of tea (or something a little stronger); sometimes looking them in the eye to tell them that they are a psychopath.
Some of these men became David's friends; others would still love to kill him.
My Life with Murderers tells the story of David's journey from idealistic prison governor to expert criminologist and professor. With experience unlike any other, David's story is a fascinating and compelling study of human nature.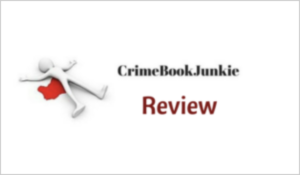 David Wilson takes the reader into some dark places in My Life With Murderers. This is no fictional tale – the 'characters' are real and their 'stories' are harrowing, chilling and incredibly heartbreaking for the victims whom they murdered or left behind to deal with the consequences.
I was totally engrossed by the author's journey throughout the criminal justice system and how he worked his way through some interesting and challenging roles. The insight was incredible.
I was fascinated by each chapter and the understanding and analysis within the pages. The authors expertise is apparent and educational for those wanting to know and understand more about the criminal mind. If true crime and criminology are areas that interest you, this is one book you'll want to add to your TBR! Highly recommended!