Delighted to be taking part in Tony Forder's #FifteenCoffins blog tour today! Thanks to Sarah Hardy from #BookOnTheBrightSidePublicity for the invite/organising and the author for the ARC. Let's find out a bit more about the author and this book before I share my review!
About the Author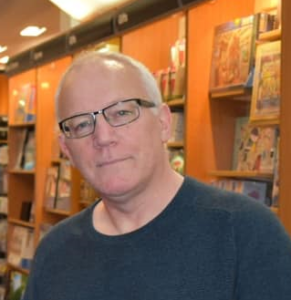 Tony J Forder is the author of the bestselling DI Bliss crime thriller series. The first seven books, Bad to the Bone, The Scent of Guilt, If Fear Wins, The Reach of Shadows, The Death of Justice, Endless Silent Scream, and Slow Slicing, will be joined in December 2020 by a prequel novella, Bliss Uncovered.
Tony's other series – two action-adventure novels featuring Mike Lynch – comprises both Scream Blue Murder, and Cold Winter Sun.
In addition, Tony has written two standalone novels: a dark, psychological crime thriller, Degrees of Darkness, and a suspense thriller set in California, called Fifteen Coffins, released in November 2020.
Tony lives with his wife in Peterborough, UK, and is now a full-time author. He is currently working on Bliss #8, The Autumn Tree.
Links
Tony can also be found on Instagram.
About The Book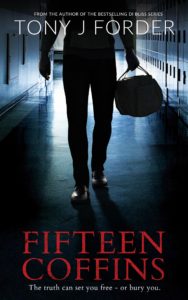 From the bestselling author of the DI Bliss series comes an enthralling mystery thriller.
The truth can set you free – or bury you.
When FBI Agent Sydney Merlot returns to her home town in northern California to wind down her late father's PI business, she soon finds herself on the wrong side of the aftermath of a high school shooting.
Sydney's childhood friend – who is now county sheriff – plus the local PD, the mayor's office, and most of the town's inhabitants, are convinced the horror ended when the gunman was killed. Now they just want to be left alone to mourn. But Sydney has other ideas – and she is not alone.
While having to work through her own personal grief, Sydney is openly intimidated and receives anonymous threats. After discovering she is under surveillance, she begins to fear for her life. During her investigation she gains several allies, but as the days pass, Sydney doesn't know who to trust, and which new friends might actually turn out to be foes…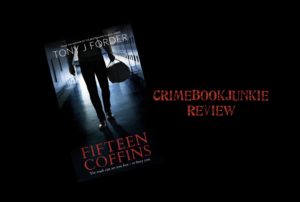 Set in Moon Falls, Northern California – the reader is faced with loss, truths, denial, guilt, blame, manipulation, corruption, betrayal and a search for the truth. But there's more…so…much…more!
Well I wasn't expecting THAT opening – you're sort of lulled into this calm introduction, taking it all in when ?  boom ?. The author grabbed my attention and that was it! I really enjoyed how the author weaved the backstory of 
FBI Agent Sydney Merlot into the main storyline so I wasn't distracted or pulled away from her purpose of being in Moon Falls and her part in the investigation. The storyline itself was clever and emotive – something that is all too real but delivered in a way that had me looking at the issue from all perspectives.
Character-wise we are introduced to a diverse bunch who move the story forward – sometimes at a frenetic pace to keep the reader fully engaged and invested. Sydney is great in taking the lead – she is determined, won't be stopped until she finds out the truth and gets justice for the families, but also has her own vulnerabilities to deal with. The revelations were eye opening and Sydney finds that she can't trust anything but her instinct. I hope we see more of her as I don't think her story is over…
Would I recommend this read? You bet your ass I would! It was compulsive, emotive and had me on the edge of my seat! But if you don't believe me, see what everyone else thought and check out the tour here: