Woohoo! Thrilled to bits to be taking part in Alex Kane's blog tour for #TheAngels today! Huge thanks to Hera Books for the ARC and Sarah Hardy of Book on the Brightside publicity for the invite! Before I share my review, here is a little about the author and this book!
About the Author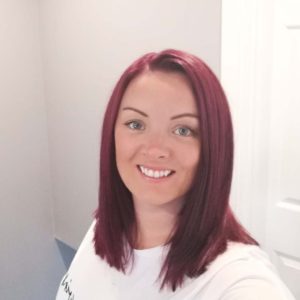 Alex Kane is a psychological thriller writer who lives in Glasgow. She is a huge fan of the genre, with her favourite authors in the genre being Lisa Hall, BA Paris and Sarah Stovell. If she is not writing, she can be found drinking tea or gin, taking cat selfies and obsessing over Tom Hardy.
Links:  www.facebook.com/alexkanewriter
Instagram @alexkanewriter

About the Book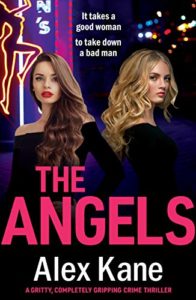 It takes a good woman to take down a bad man
Amber. As the top performer at Angel Silk gentleman's club, she's seen it all, been forced to do things she never wanted to do. She's tired of this life… but can she escape it?
Lizzy. To the women at Angel Silk, she's the strong queen bee, mother to the girls. But she's hiding her own dark secrets – and if they come to light, her life could be destroyed.
Jade. The newest dancer at Angel Silk, she's innocent, beautiful… and trapped. She's in over her head – but does she have the strength to break free?
Three women, all under the control of feared gangster, Marcus. To take back their lives, they need to come together. But will he let them go – or will finding freedom mean paying the ultimate price?
A completely addictive, gripping and gritty gangland thriller that will have you hooked. If you like Martina Cole, Kimberly Chambers or Jacqui Rose, you will love this nail-biting read.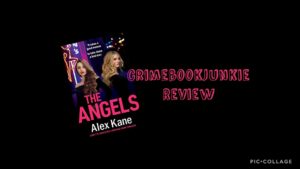 Set in Glasgow, the reader comes across payback, control, manipulation, gaslighting, courage, secrets, vulnerabilities, the past, exploitation and survival – be prepared for an exhilaratingly (is that a word?) chilling read!
?
The opening of this novel is just fantastic! I immediately was hooked and needed to know more. The line had been cast and the author reeled me in unaware of what to expect! Told from multiple POV's you are involved in the storyline from the get go and what a storyline it is! A cleverly constructed plot had me questioning everyone and wondering if my instincts were correct! Throw in a few twists and I was thinking what else could the author blindside me with?!? This was a gritty look at organised crime in Glasgow, and I bloody loved it!
??
Character- wise, this author just get better with each book she writes. She delivered some strong female leads and even though the characters don't initially see it themselves – something brought them all together. There's no time for jealousy or hate – as the tag line says it takes a good woman to bring down a bad man…
??
Speaking of bad men… the author delivers these tenfold. There are some real bastards in this book, but what I liked is the way the author incorporated a backstory to explain, but not excuse, the behaviour.
?
Would I recommend this read? In a friggin heartbeat I would! A raw but thrilling look at courage, exploitation and triumph in a world all too real for some! Alex Kane has written one of her best books by far with The Angels and I can't wait for what she comes out with next!
See what everyone else thinks by following the tour here: