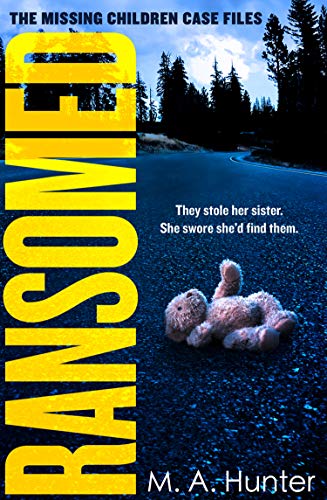 Some secrets are too big to bury…
Investigative journalist Emma Hunter never thought she'd be a bestselling author. Especially not for a blistering exposé of the brutal horrors committed at an orphanage.
Some secrets breed in the dark…
All she wants is to return home to the anchoring salt air and solitude of Weymouth where questions still fester unanswered and a twenty-year-old secret binds her to the beach.
And some of them always escape…
But then she finds herself sucked into the chaos of another cold case and soon realises the search for the missing girl will not only unearth the rot ravaging the safety of children across the south of England, but could even solve the mystery that has tortured her since she was seven years old…
Ransomed marks the beginning of a nerve-shredding new crime series of feral reckonings and found family in the face of harrowing inhumanity, perfect for fans of Angela Marsons, Ann Cleeves, and J M Dalgliesh.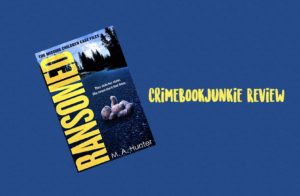 Happy Publication Day! ??
Set mainly in Weymouth although there are references to Hertfordshire and London, the reader is faced with loss, manipulation, family & relationships, betrayal, greed, questions & uncertainty, and a search for the truth to name but a few of the common strands throughout this novel.
Under the clever pseudonym M.A. Hunter (check out the MC's name! ??) the author starts the book with an intriguing opening that had me hooked and desperate to know the answers. ? Told in a dual timeline and multiple POV's we see a slow build of suspense, with a clever storyline and I am very keen to see where he will be taking the reader next as this is billed as The Missing Children Case File History series! More mystery than thriller, I was certainly keen to gather the clues as I turned the pages. I have been a massive fan of Stephen Edger's work from the beginning and have no doubt that this will be a series to watch! Get M.A. Hunter on you radar, peeps!
There was a curious cast of characters in Ransomed – starting with Emma Hunter (the MC) herself! She is a bestselling author who finds herself involved in solving crimes after exposing child abusers in her debut novel! First and foremost, she is a journalist so she has a nose for digging and is relentless in her pursuit. I did laugh when she commented about criticising cliches when she in fact is a total cliche – but that's what I loved about her and this book. I am a sucker for flawed characters, common tropes, cliches – you name it, I love them! So please keep 'em coming!
Fitzhume and his family had my red flags flying. I just didn't know what to make of any of them. Wealthy and greedy, come across as false but also emotional at times – they were just a whirlwind but kept me wanting to know more. So many fabulous characters to call upon – I am looking to find out more about Rachel Leeming (Emma's BFF!) Something about her really caught my attention, so I hope we'll be learning more about her in future books.
Would I recommend this read? You bet your sweet 'ol arse I would! Murder-she-wrote-esque, full of suspense and quite a compelling storyline, I can't wait to see what happens next!