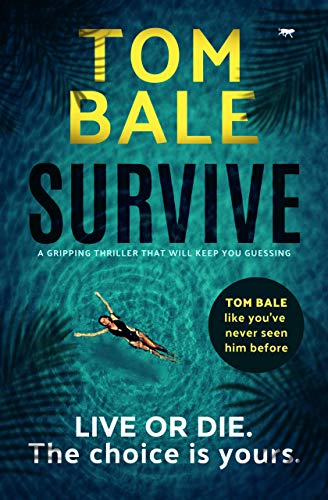 Paradise is about to become hell…
On a remote island in the Adriatic, an enigmatic billionaire hosts a twisted form of entertainment to satisfy the jaded appetites of his exclusive guests. And for one unsuspecting family, the holiday of a lifetime is about to become a desperate battle for survival.
As young parents, Sam and Jody have managed to defy the odds once before. But years of struggle have taken their toll, and Sam's demons return to haunt him at the worst possible time.
Caught up in a sick game of cat and mouse, can they put their differences aside and work under intolerable pressure to save themselves and their children?
Live or die. It's the only choice they have.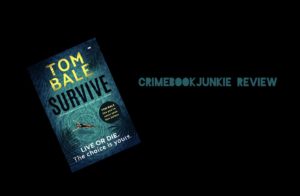 OH MY WORD! Set on the remote island of Sekliw in the Adriatic the reader escapes to a holiday resort where jealousy, trust, secrets, manipulation, desperation, survival, power, control, family, courage, blame, guilt, conflict, fear and hope scream from the pages. It's a whirlwind of emotions so be prepared to scream, gasp and hold your breath as one family fights for their life!
What the actual f*** are you trying to do to readers, Mr Bale?! That opening … the tension had me hooked and racing through the pages to find out what in high hell was happening! The fear and panic that gripped me felt so real — I bloody loved it! A deadly game told in four separate parts, the pure desperation in the characters dripped from the pages as they fight to survive.
I enjoyed the fact that it was told from multiple POV's because you got to share various experiences and it gives the reader good insight into the characters themselves. The first two parts really build the suspense and had me wondering where the story would go. And then OMFG ?! The last two parts ramped up the tension – I clenched my teeth as each page raised the fear factor until I finally caught my breath. Wow! Wow! Wow!
I loved the cast of characters – Sam and Jody present as the perfect couple…married, two kids, happy. A family trip is booked as a treat and then they are pushed to the absolute limits. But WHY THEM?
Jody is practical, loving but she also seems to be wanting more – something beyond her reach. Sam is a decent guy but seems to always have to prove himself, low self esteem and controlled in a way – can he save his family?
We also come across a variety of characters at the resort – holidaymakers and employees and I like the unreliability that the author slips in. Are these people genuine? Do they have secrets they are hiding? Friend or foe? Just brilliant. I noted a few of them down but decided against talking about them as their parts really add a different dimension to the story through their interactions so it's best to discover them as you go along and draw your own conclusions!
So would I recommend this read? You bet your sweet ass I would! An emotive, atmospheric, pulse-pounding and claustrophobic read where the fear will grip you while the experience will leave you with a book hangover from hell! Enjoy! ??