It's not everyday you get to see your name and book in The Guardian newspaper – but I have now!! I was surprised and absolutely OVER THE MOON to see that DEAD WRONG has been long-listed for the Not The Booker Prize 2020! What's even more exciting is all the other amazing authors listed – I've read quite a few of the books, so the competition is fierce!
Now readers, this is where you come in!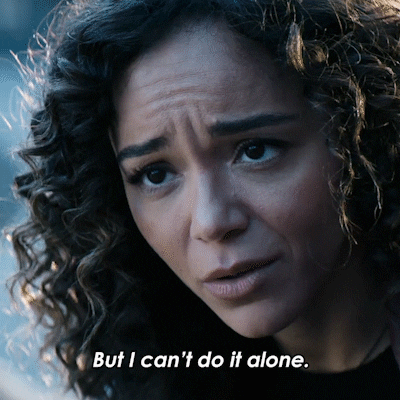 In order for me to get on to the short-list, VOTES are required. So if you've read DEAD WRONG and enjoyed it, I'd really appreciate if you jumped on the link provided below and follow these instructions:
Voting is easy – but there are a few rules, so read what follows carefully to ensure your voice is heard.

In order for your vote to be counted and comply with our forever joyful terms and conditions, you need to nominate two books from the longlist below. These should come from two different publishers. You must accompany these two choices with a short review of at least one of your chosen books. It would also be very helpful if you could include the word "vote".

We're hoping for a minimum of 100 words in the review. We won't be counting all that carefully, but do show us that you care about the book/s enough to give us your honest feelings.
Simple right?  The DEADLINE is 23.59 BST on Sunday 16 August
Thank you so much for your support for the DC Maggie Jamieson series. This is so exciting! And if you know anyone else who has read my book, loved it and want to see it short-listed … feel free to spread the word! Good luck to everyone on the list – like I said earlier, the competition is fierce!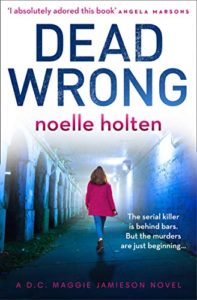 'Dead Wrong is that rare thing: a book that is both procedurally accurate whilst brimming with pace. Unputdownable' M. W. Craven, CWA Gold Dagger Award-winning author of The Puppet Show
The serial killer is behind bars. But the murders are just beginning…
DC Maggie Jamieson's past comes back to haunt her in this dark and gripping serial killer thriller.
Three missing women running out of time…
They were abducted years ago. Notorious serial killer Bill Raven admitted to killing them and was sentenced to life.
The case was closed – at least DC Maggie Jamieson thought it was…
But now one of them has been found, dismembered and dumped in a bin bag in town.
Forensics reveal that she died just two days ago, when Raven was behind bars, so Maggie has a second killer to find.
Because even if the other missing women are still alive, one thing's for certain: they don't have long left to live…

Praise for Dead Wrong:
'I absolutely adored this book… Highly recommended and an easy 5 stars' Angela Marsons, bestselling author of the DI Kim Stone series
'Not only did it live up to the first, it managed to surpass it… The ending leaves you breathlessly out on a ledge. I'll be first in line to read the next one' M.M. Chouinard, USA Today bestselling author of the Jo Fournier series
'I raced through Dead Wrong in a matter of hours, unable to turn the pages quick enough' Rob Parker, author of the Ben Bracken series
'I knew from the first chapter that I'd want to read the next in the series' Clare Chase, author of the Eve Mallow mystery series