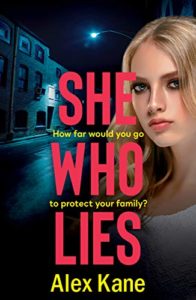 Blood is thicker than water, the family bond stronger than any other.
They think it's all forgotten. But I don't forget.
The Laird-Shaw family live a life most only dream about. Self-made millionaires Gavin Shaw and Stevie Laird built their business from humble roots to global turnover, Stevie's wife – and Gavin's sister – Eva is never out of the style pages, while daughter Carla has used her huge following as an Instagram influencer to shine a spotlight on mental health issues.
But behind the glamour lies a web of lies; hidden secrets so explosive that they would bring this family dynasty crashing down. But someone out there knows the truth…and now they're stepping out of the shadows to reveal the dark heart of the Laird-Shaw family. Because when the truth comes to light, there's nowhere to hide…and all the money in the world can't save this family from themselves.
A gripping psychological thriller that will hook you from page one – the perfect read for fans of C.L. Taylor, T.M. Logan and Adele Parks.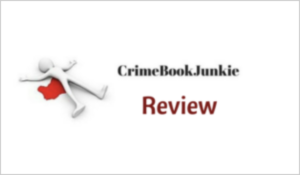 Set in Glasgow/Scotland the reader is thrown into a world of glitz and glamour…but all is not what it seems. Threats, fear, celebrity, jealousy, social media influence, wealthy, guilt, revenge, #metoo, family, toxic relationships, manipulation and misunderstanding all come into play in this story.
Wow! Wow! Wow! A chilling opening – a threat revealed – for who? And when? What a way to grab a reader – I was hooked! I liked the way the author introduced us to the characters via separate chapters from their POV. In certain parts we learn all about each of the main players/characters and then we learn more about the deeper roots which form the basis of the storyline and how everything comes together. It was quite an emotive read – left me questioning everything that was written on the pages – and the conclusion was most satisfying. LOVED IT!
A superb wealth of characters throughout the pages – some I was immediately drawn to, some made me cringe – and some were so unreliable, I just didn't know who to believe! There's a family – celebrities of sorts – at the heart of this story – dysfunctional in the most sinister way but outwardly loved by all …the power of social media, eh? The author just gets better and better at each publication in creating worlds full of intriguing people that have you believing one thing and then questioning everything…so clever!
So, would I recommend this read? Oh hell yeah!!  If you love a psychological thriller with twists, heaps of suspense and where your emotions are being pulled as if you are in a tug-of-war – then this book is what you need to read next!