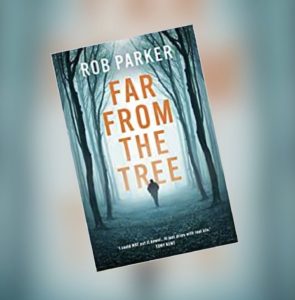 Twenty-seven bodies, vacuum-packed, buried in a woodland trench. Some have been there for years, some for just days.
When DI Brendan Foley recognises one of the Warrington 27, he knows this case is about to shake his world.
Detective Sergeant Iona Madison is a skilled boxer and a vital support for Foley. Theirs is a newly established police force, and loyalties are about to be tested to the extreme.
Pressure mounts as news of the mass grave is plastered over the news. Brendan knows they can't crack this case alone, but he's not letting a rival force take over.
Their investigations lead them into the murky underworlds of Manchester and Liverpool, where one more murder means little to drug-dealing gangs, desperate to control their power bases.
But as Madison steps into the ring for the fight of her life, the criminals come to them. It's no coincidence that the corpses have been buried in Foley's hometown. The question is, why?
The first in a gripping new crime series, Far from the Tree is perfect for fans of Clare Mackintosh, Ian Rankin and Line of Duty.

This high octane thriller is set in Warrington, Manchester and Liverpool where drugs, organised crime, violence, revenge, corruption, threats, manipulation, family, mistrust, secrets, lies and loyalty riddle the pages like bullets holes. Prepare for the ride of your life readers!
Holy bejeesus! ? What a jaw-dropping opening! The total WOW and OMFG factor as the author sets the reader up for a story that will send chills down your spine! Rob Parker builds the suspense perfectly with twists, red herrings and truly shocking revelations. Many a time I screamed WTAF is going on!? This is the first in what is set to be an absolutely brilliant series, told in three parts with vivid descriptions, superb narrative and a compelling storyline that had me racing through the pages well into the early hours of the morning.
Brendan Foley is a bit of a renegade and this leads to his suspension from the police but his dogged determination and complete tunnel vision at times when he wants to make sure justice is served may cost him his family …in the most permanent of ways. Oh dear reader…I may have developed a new fictional crush!
I loved the way that the author brought two police teams together from different forces – the tension and conflict was so real even though both teams were after the same result. Iona Madison was another fave of mine – I warmed to her immediately. Her passion for the job was evident regardless of the police politics in play. She is methodical, logical and a good balance alongside Foley.
Would I recommend this read? Like a bat outta hell, I most definitely would! Far from the Tree is an adrenaline fuelled rush of a read. I dare you not to become hooked on this novel. It has the complete WOW-factor and I can't wait for the next one.
Huge thanks to the author for an ARC.