Well THIS is pretty exciting news!! In case you missed the announcement yesterday – you will be thrilled to know that you can travel to the fabulous city of Stirling, Scotland as this year Bloody Scotland is holding a virtual event and it's FREE!!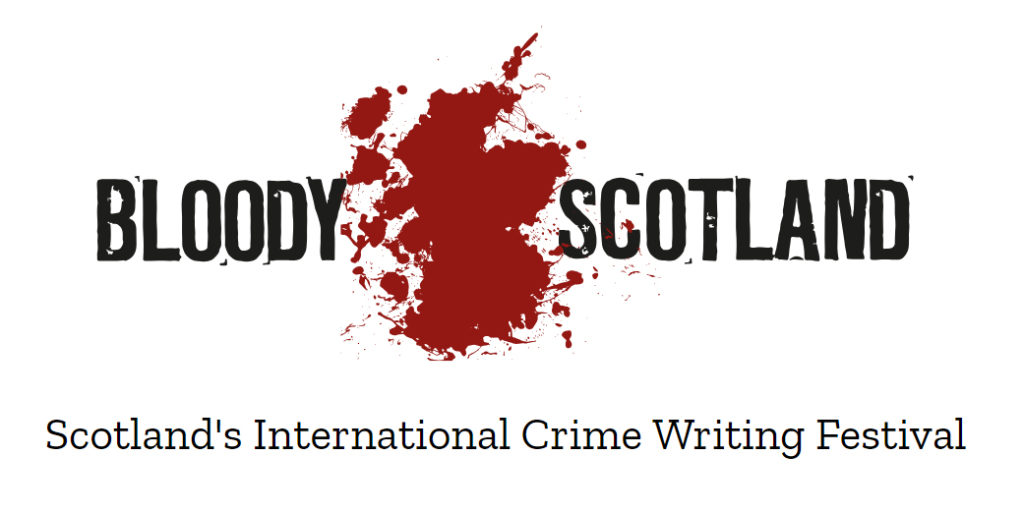 BLOODY SCOTLAND INTERNATIONAL CRIME WRITING FESTIVAL REVEALS 2020 VIRTUAL PROGRAMME
17-20 SEPTEMBER 2020
'What began with disappointment and seemingly endless challenges has turned into a genuine opportunity to try something a bit different this year. I'm particularly pleased with the diverse range of voices appearing on the panels from all over the world. The festival has a truly epic scale from our biggest ever panel featuring no less than 27 authors to a session that will bring five continents online together, and there will be more spotlights for debut and emerging writers than ever before. We all know the festival won't feel quite the same this year (has anything?) but we have all the makings of a classic Bloody Scotland year nonetheless!'
Director, Bob McDevitt
Bloody Scotland reveals its 2020 programme today – an entirely on-line festival over the same weekend it should have been taking place in Stirling.Highlights include two Criminal Masterminds panels featuring Val McDermid in conversation with Lee Child and Ian Rankin in conversation with Lawrence Block plus events with Tess Gerritsen; Mark Billingham; John Connolly; Linwood Barclay; Jo Nesbo; Jeffery Deaver; Ann Cleeves; Peter May; Professor Sue Black; Steve Cavanagh; Simon Mayo; Attica Locke; Helen Fitzgerald; Chris Brookmyre; Denise Mina; Deon Meyer; Sheena Kamal and Oyinkan Braithwaite. On the opening night, an event with all of the crime writers on the Bloody Scotland board – Craig Robertson, Lin Anderson, Abir Mukherjee and Gordon Brown – will give everyone the Bloody Scotland welcome they would normally have in Stirling.
Bloody Scotland has always been praised for going beyond the usual remit of a literary festival and there is a determination to keep that fringe feel with a film of the play, You The Jury, which sold out last year, a virtual cabaret at The Curly Coo and a criminal spin on Desert Island Discs – Desert Island Crooks. There is also a desire to push boundaries with contributors from all over the world in Five Continents of Crime and a new digital challenge for this year – The Never-Ending panel – which will feature 27 Scottish writers from all over the world.
Mairi Kidd from Creative Scotland said:
'Covid-19 presents a huge challenge for book festivals but the team at Bloody Scotland clearly feel it would be criminal to let readers and writers down now, when community matters more than ever. They have cooked up an inspiring digital programme with something for everyone. The events are sure to be a must-watch for crime fans everywhere, and the accessible digital format offers new readers the chance to discover the world of crime writing in all its gory glory.'
Tickets will be completely free and the digital format will extend the festival to crime fiction fans who wouldn't normally be able to travel to Stirling but who we hope will return next year to help us celebrate our 10th Anniversary in person.
Convenor of Stirling Council's Community Planning and Regeneration Committee, Cllr Chris Kane, said:
'Bloody Scotland has grown into one of Stirling's most loved events. It has become a key fixture in our ever-growing events calendar and we are already looking forward to welcoming the festival back to Stirling in 2021 to celebrate its tenth anniversary. For now, it is great news that the show is still going on in digital form, providing a showcase for some of our best loved and brand-new writers. In this year like no other, the importance of books to entertain, educate and inspire us has never been greater, and I have no doubt that this year's online programme will offer huge rewards and enjoyment for readers and writers alike.'
In addition to the Debut Prize which was new last year, Bloody Scotland remains committed to encouraging new writers who have been affected by bookshops being closed. This year there won't be individual debut panels but the authors selected by Alex Gray have automatically earned places 'In the Spotlight' appearing on the virtual stage ahead of the headline acts. New names to look out for, recommended by Alex, include Dugald Bruce Lockhart (The Lizard, Muswell Press); Sam Lloyd (The Memory Wood, Bantam Press), Russ Thomas (Firewatching, S&S) and A J Parks (The First Lie, Orion). The winners of the Bloody Scotland Debut Prize and The McIlvanney Prize will be announced on Friday 18 September.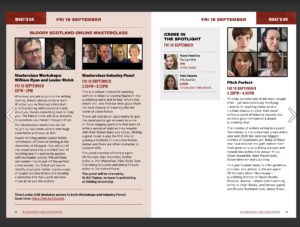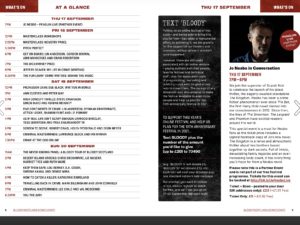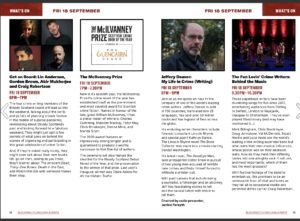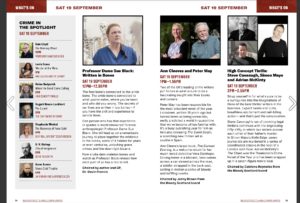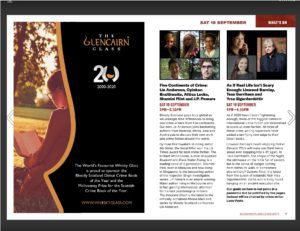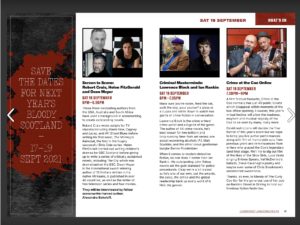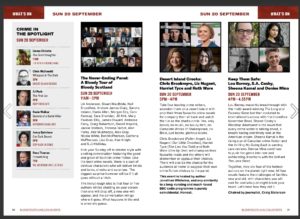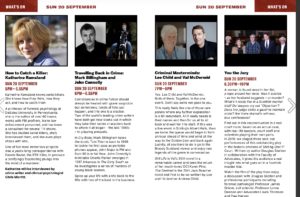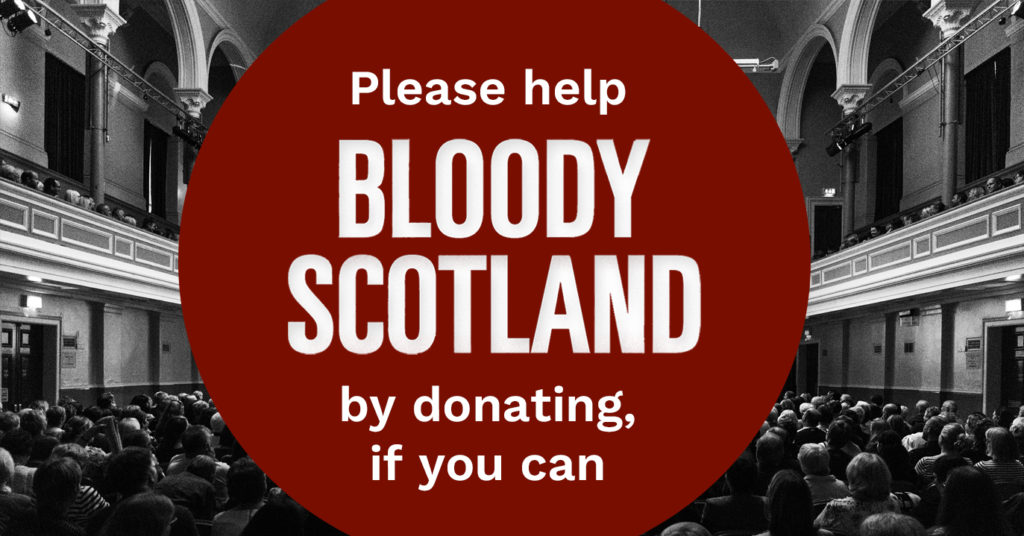 An amazing event and I am so happy I won't be missing it this year. Looking forward to seeing you there!