Absolutely BUZZING to be taking part in Morgan Cry's (aka Gordon Brown) THIRTY ONE BONES blog tour today! My thanks to the fabulous Anne Cater of Random Things Tours for the invite and Polygon Books for an ARC. First I'd like to share a little about the author and this book before I share my review!
About the Author 

Morgan Cry is the ex-pat alias of Gordon Brown, a Scottish crime writer with 7 novels to his name. Leaving the dark alleyways of tartan noir and heading for the Spanish sunshine, Morgan Cry debuts with a cracking tale of murder, intrigue, and a daughter flung right in at the deep end with her mother's secrets. It's dangerous out in the sun.
About the Book

When Effie Coulston drops dead on the floor of her bar in a small Spanish town mid-business meeting, her daughter Daniella feels it's her duty to return for the funeral. But Daniella has been estranged from her mother for over twenty years, and Effie's life in Spain harbours many secrets . Daniella is soon confronted by a hostile group of ex-pat misfits who frequent the bar and who, along with Effie, are involved in a multi-million-pound property scam. But the money has vanished, and the ex-pats are threatening to implicate Daniella to save themselves.
Meanwhile, a Spanish detective is investigating Effie's death. He's convinced Daniella knows more than she is telling. And now a terrifying enforcer has heard about the missing cash. With no idea where the money is and threats coming from all sides, Daniella is up against a seemingly impossible deadline to find the cash. She's a stranger in a strange town – and she's seriously out of her depth.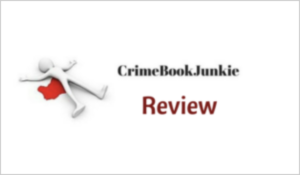 Set in Spain with references to Scotland and the UK, Thirty One Bones shows us how greed, manipulation, loss, lies, secrets and a search for the truth can uncover more than what you bargain for!
I loved the opening of this novel – as I was reading I wondered where the hell the author was taking us when all of a sudden BOOM – we're hit with something I definitely was not expecting! Although told from multiple POV's, the bulk of the story we learn through Daniella's eyes. There is a great build up of tension and suspense throughout the book – with the backstory neatly woven in and I had the title in my head as I was reading – wondering where it all fit until once again when the reader is told – well, I wasn't expecting that…but it just worked! I shuddered a bit…it certainly isn't pleasant! The tension ramps up a notch about half way through and the sense of jeopardy is pulse-pounding. LOVED IT! And the ending left me wondering what will be next  – so please, please, please …let there be more!
What a fantastically gritty, unreliable and diverse cast of characters which worked perfectly in this sunny setting! Despite only 'meeting' Effie for minutes (no spoiler, it's in the blurb!) you find out so much about her as this story unravels – cold and cunning – she really had a lot to answer for! George was another that stuck in my mind – greedy and selfish, he got under my skin and I was hoping something bad would happen to him…you'll have to read the book though to find out if something does! I absolutely adored Daniella! She came into herself as the story unfolded and although I wasn't sure what to make of her at the start – she grew on me by the end and I just wanted more! There were so many other interesting and quirky characters, but I really feel this is one of those books you have to read to get a feel for the characters and I don't want to spoil it.
Would I recommend this book? You bet your sunny arse I would! A fantastic mystery, compelling storyline, tense and gritty – it just ticked all the boxes for me! Highly recommended!
Check out what everyone else thought here: