Happy Publication Day to David Jackson and THE RESIDENT!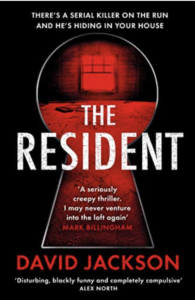 THERE'S A SERIAL KILLER ON THE RUN
AND HE'S HIDING IN YOUR HOUSE

Thomas Brogan is a serial killer. Having left a trail of bodies in his wake, and with the police hot on his heels, it seems like Thomas has nowhere left to hide. That is until he breaks into an abandoned house at the end of a terrace on a quiet street. And when he climbs up into the loft, he realises that the can drop down into all the other houses on the street through the shared attic space.
That's when the real fun begins. Because the one thing that Thomas enjoys even more than killing, is playing games with his victims. And his new neighbours have more than enough dark secrets to make this game his best one yet…
Do you fear The Resident? Soon you'll be dying to meet him.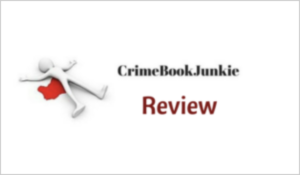 What I love about this book is the fact that it is set on a street, but more specifically in the lofts (attics) of the houses. Prepare for some mega goosebumps peeps! I've only been in my own loft three times in seventeen years…not sure I'll be rushing back up there any time soon! ?? The reader is faced with fear, control, manipulation, secrets/lies, loneliness, opportunity, pleasure from pain, deviance, hurt, isolation, punishment and so much more!
Oh my friggin days! ?? A dark and absolutely intense opening – I was immediately hooked and wanted to know more! David Jackson is the master of the blow-your-friggin-mind creepy chills ? – I loved the storyline and was reminded of a probation case I had a few years ago who claimed people were living in his loft but because he was a heavy drug user with paranoid thoughts, we all thought he was hallucinating/ being paranoid – until one home visit proved him right! But that's another story in itself! I digress! The Resident was twisted, compulsive and totally addictive. My day was spent racing through the pages as I didn't want to be reading this after dark…listening to all the creaks and groans coming from the loft above me. NO BLOODY WAY! ?
The cast of characters were equally as fascinating – we know right from the outset that Thomas Brogan is a cold, calculated killer. He's complex and as the story unfolds, I couldn't help but wonder whether it was nature or nurture that created this monster. His thoughts repulsed me and yet there were times that I actually felt sorry for him. But at the end of the day, this guy was creepy as f*ck and that's a fact! ?
Elsie – oh Elsie! I felt sad for her but also shouted at my kindle a few times as she was portrayed as a lonely and vulnerable older lady. She was looking for a connection and when Brogan came into her life…well she saw what she wanted to see. Jack and Pam (and Ralph) were a fleeting addition so I didn't really pay much attention to them. Then there was Colette and Martyn – they seemed to grab Brogan's attention and I loved the way he played with their minds. But they had their own secrets… ?
Would I recommend this read. An absolute HELL YEAH from me. If you love disturbing stories that will send shivers down your spine, cleverly crafted characters that will draw you in and absolutely vivid descriptions that will have you awake all night…then this is the read for you! LOVED IT!
??????? BUY THIS BOOK! ???????