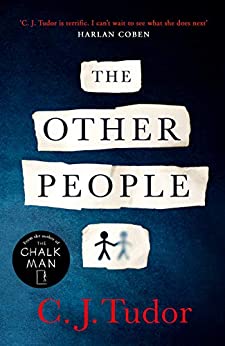 They killed your wife.
They took your daughter.
Now, they want you dead.
Let us introduce you to The Other People . . .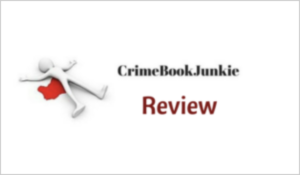 My thanks to the publishers for an ARC of this book.
The Other People has protecting those you love, helplessness, fear, loss, consequences, suspicion, guilt, regret, hope, second chances and the search for the truth and justice at its core.
An absolutely chilling opening but exactly what I've come to expect and love from CJ Tudor! Excellent descriptions that pull you into the pages as if you, the reader, are seeing things first hand: twisted trunks and crooked as a fighter's knuckle are just a few examples of the vivid imagery that comes alive. I had SO MANY questions and each chapter ending had me asking more! Told mainly from Gabe's POV but also a few others to give you a well rounded understanding of the story. The characterisation, storyline and narrative were totally  ON POINT in my opinion – I always had this weird sense of dread mixed with a bit of hope as I turned the pages. Phenomenal!
Character wise – oh where do I begin!? There are quite a few that struck a chord with me, but I'll only name a few – after all, you'll want to read the book for yourself!  Gabe is amazing! His wife is murdered and daughter has disappeared, presumed dead, but he is absolutely convinced otherwise and determined to find the truth. My heart ached for him – such despair but he wasn't willing to give up.
Then there's Alice and Fran – the heart palpitations I had with this pair! Fear was never far behind as we learn more about them. Kate was brilliant too – a hard worker but her own backstory had me on the edge of my seat at times. Finally The Samaritan and the Sandman – OMG – did I trust the Samaritan? The Sandman was creepy as f*ck! What connects all the characters in the story? And The Other People – Gabe described them best when he said: like a f*cking psychotic fairy godmother – NAILED IT! ?
Would I recommend this read? OMFG – you bet your arse I would! I've loved everything written by CJ Tudor to date and cannot recommend them enough! The Other People is a chilling, compulsive read with an absolutely nail-biting storyline … I can't wait to see what's next from this author!