Woohoo! Can I get a #HellYeah?! ?? Absolutely delighted to be #reposting my review and kicking off Graham Smith's Snatched From Home blog tour today … with a few extra thoughts now that we are FIVE years on! So maybe this is the #remix ??? Huge thanks to Anne Cater of Random Things Tours for the invite. For those of you who are new to this author and book, here's a little about both…
About the Author

Graham Smith is a time served joiner who has built bridges, houses, dug drains and slated roofs to make ends meet. Since Christmas 2000, he has been manager of a busy hotel and wedding venue near Gretna Green, Scotland.
He is an internationally best-selling Kindle author and has six books featuring DI Harry Evans and the Cumbrian Major Crimes Team, and four novels, featuring Utah doorman, Jake Boulder. His 'Lakes' series which has three novels featuring DC Beth Young has received much critical acclaim. His latest new series penned under the name JOHN RYDER is published by Bookouture and features Grant Fletcher.
An avid fan of crime fiction since being given one of Enid Blyton's Famous Five books at the age of eight, he has also been a regular reviewer and interviewer for the well-respected website Crimesquad.com since 2009
Graham is the founder of Crime and Publishment, a weekend of crime-writing classes which includes the chance for attendees to pitch their novels to agents and publishers. Since the first weekend in 2013, ten attendees have gone on to sign publishing contracts. 
(Fun Fact: I was #10 ?) 
Graham can be found at:
About the Book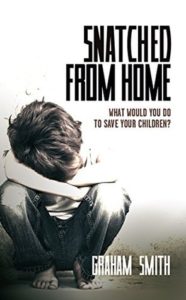 DI Harry Evans – Book 1
What would you do to save your children?
Middle-class parents Victoria and Nicholas Foulkes are distraught when their children are kidnapped against Nicholas' gambling debts. Penniless and desperate the couple turn to crime as a way to raise the ransom.
Hot on their heels is recently bereaved DI Harry Evans and his Major Crimes team. Evans is fighting against enforced retirement and his replacement – DI John Campbell – is foisted upon him along with other cases. If he must leave the police then he wants one last big case before he goes.
In a race against time Victoria and Nicholas must evade the police while continuing to add to the ransom fund. If they don't pay up on time the kidnappers have threatened to amputate their children's limbs with an oxy-acetylene torch.
Can they save their children before time runs out?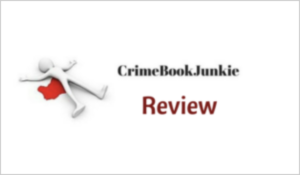 Before I re-post my original review from May 24th 2015, I thought I'd share a few things that came to mind as I reflected back on my journey with DI Harry Evans. I first came across Graham Smith through a blog post I read by Mel Sherratt. He was gearing up for the publication of his debut – Snatched From Home and after reading the blurb, I found him in an online book club group I used to be a member of. He was kind enough to send me an ARC and that was it … I was hooked.
DI Evans is not your normal copper – he has his demons, he has a temper and he can be a wee bit brash…ok…that's an understatement! So if you are not a fan of some old school methods…you might find the first in this series a little bit bold – HOWEVER…what I soon realised as each new book in the series came out is how much DI Evans grew as a character. Yes, he still had this 'loose cannon' side to him, but he learns a lot on his own journey and by the time I reached the last published book in the series, his insight and understanding had really developed. A huge credit to the author and probably why Harry is such a memorable character, along with the rest of the misfits in his team. One of my favourite fictional characters to date and one that will firmly stay embedded in my mind. Here's my original review:
Well what can I say!? This book absolutely blew me away. I had just finished The Major Crimes Team Vol 1: Lines of Enquiry and wondered if the author could deliver another fabulous book…well OMFG …he could …and he did! ?BOOM?
The main storyline was about a couple who have to turn to criminal activities to save their children. It was a roller-coaster of a ride indeed…however, the other sub-plots for me, were just as –if not more–interesting to follow.
Graham Smith has a way of making the reader feel as if they are part of the story. The writing style is what captured my interest–the word choice and voices of the characters, for me, stood out and made each one unique in their own right. The tortured soul of DI Evans, the promiscuity of DC Lauren Phillips and the alleged 'innocence' of the new team member DI John Campbell, to name a few…had me captivated from the first page.  I think I have found a new favourite author!! #Fangirl for sure!!!
The storyline(s) of this book got under my skin…I actually cannot wait to find out what happens next and loved the way this book ended. Graham Smith is another author I will be keeping a close eye one for sure. I cannot express in words how great this book was. I would, however, suggest that you read The Major Crimes Team first to get yourself familiar with the characters — however, it is not a must as both books can be read as stand-alones!
Five years on and I still feel the same. I miss Harry – the author has gone on to create more bestselling series which I have read and love – but there is just something about Evans that has me longing for more. Who knows ?‍♀️ Maybe one day, he will return…
Follow the rest of the tour here:
e: