?? Whoop! Whoop! ?? My stop on C.L. Taylor's incredible psychological thriller, STRANGERS has finally arrived!! Before I share my review, I'll tell you a little about the author and share the blurb…
About the Author 

C.L. Taylor is an award winning Sunday Times bestselling author of seven gripping psychological thrillers including SLEEP, a Richard and Judy Book Club pick for autumn 2019. Her books are not a series and can be read in any order:
2014 – THE ACCIDENT
2015 – THE LIE
2016 – THE MISSING
2017 – THE ESCAPE
2018 – THE FEAR
2019 – SLEEP
2020 – STRANGERS
She has also written two Young Adult thrillers, THE TREATMENT, which was published by HarperCollins HQ and THE ISLAND, which will be published in January 2021.
C.L. Taylor's books have sold in excess of a million copies, been number one on Amazon Kindle, Kobo, iBooks and Google Play and have been translated into over 25 languages and optioned for TV.
SLEEP won the 'best ebook' award in the Amazon Publishing Readers' Awards. THE ESCAPE won the Dead Good Books 'Hidden Depths' award for the Most Unreliable Narrator. THE FEAR was shortlisted in the Hearst Big Book Awards in the 'Pageturner' category.
Cally Taylor was born in Worcester and spent her early years living in various army camps in the UK and Germany. She studied Psychology at the University of Northumbria and went on forge a career in instructional design and e-Learning before leaving to write full time in 2014. She lives in Bristol with her partner and son.
Sign up to join the CL Taylor Book Club for access to news, updates and information that isn't available on the web, as well as exclusive newsletter-only competitions and giveaways and the books that CL Taylor thinks will be the next big thing. You will also receive THE LODGER for free when you join:
About the Book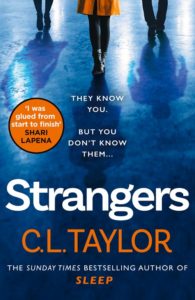 Ursula, Gareth and Alice have never met before.
Ursula thinks she killed the love of her life.
Gareth's been receiving strange postcards.
And Alice is being stalked.
None of them are used to relying on others – but when the three strangers' lives unexpectedly collide, there's only one thing for it: they have to stick together. Otherwise, one of them will die.
Three strangers, two secrets, one terrifying evening.
The million-copy bestseller returns with a gripping new novel that will keep you guessing until the end.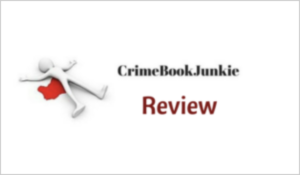 Set in Bristol, the reader enters a world engulfed by loneliness where abuse, mistrust, stalking, deception, manipulation, lies/liars, choices, consequences, accountability and closure tease the characters as they search for the truth.
Wowsers! What an opening! If you're a regular reader of my reviews you'll know that if an opening has a #killerhook I am all in … and Strangers nailed it! A total WTF-is-happening moment and reader – I needed to know! Told from 3 POV's, strangers in fact ?? but they are all linked by a situation which you always know is there…you just don't know what it is. There was an incredibly addictive web of deceit woven and when it all starts to unravel, I was shocked that I hadn't figured it out – amazing! Plenty of jaw-dropping twists and a chilling ending – well, I have to say it was a superb read!
I LOVED the characters in this novel. Ursula is a lost soul who sadly finds herself in situations that end up with her needing a rush to feel something, a purpose. I was really drawn to her. Alice is single and wants to be loved – she lacks confidence and does risky things to build herself up. Gareth is a security guard who is a carer for his mother who has dementia and he has no life outside of looking after his mum. Other minor characters add to this fantastic cast and coupled with the storyline – I was well and truly blown away!
Would I recommend this read? Hells bells, you bet I would! A sinister, dark, emotive and absolutely addictive read that will have you glued to your seat until the chilling end! All the stars and more!
Read more reviews here: