Delighted to be taking part in Liz Mistry's BROKEN SILENCE blog tour today. My thanks to Rachel's Random Resources for the invite. I have a fantastic guest post to share with you all but first, let's find out a bit about the author and this book! 

About the Author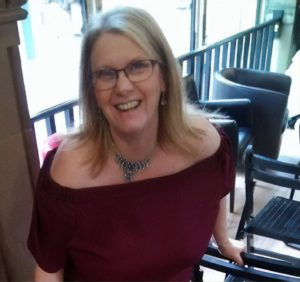 Born in Scotland, Made in Bradford sums up Liz Mistry's life. Over thirty years ago she moved from a small village in West Lothian to Yorkshire to get her teaching degree. Once here, Liz fell in love with three things; curries, the rich cultural diversity of the city … and her Indian husband (not necessarily in this order). Now thirty years, three children, two cats (Winky and Scumpy) and a huge extended family later, Liz uses her experiences of living and working in the inner city to flavour her writing. Her gritty crime fiction police procedural novels set in Bradford embrace the city she describes as 'Warm, Rich and Fearless' whilst exploring the darkness that lurks beneath.
Struggling with severe clinical depression and anxiety for a large number of years, Liz often includes mental health themes in her writing. She credits the MA in Creative Writing she took at Leeds Trinity University with helping her find a way of using her writing to navigate her ongoing mental health struggles. Being a debut novelist in her fifties was something Liz had only dreamed of and she counts herself lucky, whilst pinching herself regularly to make sure it's all real. One of the nicest things about being a published author is chatting with and responding to readers' feedback and Liz regularly does events at local libraries, universities, literature festivals and open mics. She also teaches creative writing too. Now, having nearly completed a PhD in Creative Writing focussing on 'the absence of the teen voice in adult crime fiction' and 'why expansive narratives matter', Liz is chock full of ideas to continue writing.
In her spare time, Liz loves pub quizzes (although she admits to being rubbish at them), dancing (she does a mean jig to Proud Mary – her opinion, not ratified by her family), visiting the varied Yorkshire landscape, with Robin Hoods Bay being one of her favourite coastal destinations, listening to music, reading and blogging about all things crime fiction on her blog, The Crime Warp.
About the Book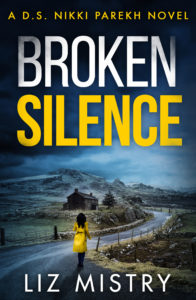 When DS Felicity Springer is reported missing after a police training conference, the countdown to find her begins…
On her way home after an exhausting weekend, with colleagues she can't wait to escape, Felicity notices something odd about the white van in front of her. A hand has punched through the car's rear light and is frantically waving, trying to catch her attention.
Desperate to help, Felicity dials 999 and calls it in. But whilst on the phone, she loses control of the car on the icy road, crashing straight into the vehicle ahead.
Pinned in the seat and unable to move, Felicity feels a sudden whoosh of cold air across her face. Someone has opened the passenger door… and they have a gun.
With Felicity missing and no knowledge of whether she is dead or alive, DS Nikki Parekh and DC Sajid Malik race to find their friend and colleague.
But Felicity was harbouring a terrible secret, and with her life now hanging in the balance, Nikki can only hope that someone will come forward and break the silence…
The next gripping crime thriller in the D.S. Nikki Parekh series, for fans of Angela Marsons and L.J. Ross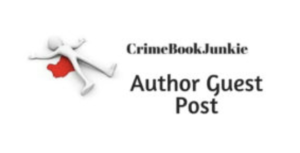 The Dynamics between DS Nikki Parekh and DS Felicity Springer
Broken Silence
is about Modern Day Slavery which is a tough subject and one that I pull no punches with. This is a gritty read, yet I toned down various aspects of the facts I gained through my research. To balance the grit, I often use humour, not to trivialise, but to offer some little oases of fun. One of the most joyful aspects of writing
Broken Silence
was the dynamics between my main character DS Nikki Parekh and her nemesis DS Felicity Springer.
In
Last Request
, the first in the Nikki Parekh series, I introduced both Nikki and Springer and highlighted that there was a backstory between them that resulted in their antagonism towards each other. This antagonism was compounded when Springer accused Nikki of murdering her husband, whose remains had been discovered under the Odeon car park in Bradford.
I enjoyed exploring the dynamics between these two women so much that, when I created the scene in
Broken Silence
where a witness sees a hand waving from the broken taillight of the van in front of her, I realised there was an ideal opportunity to explore Springer and Nikki's antagonism more fully. So, Springer became the woman who was abducted from the crash scene after phoning in a report of what she'd witnessed.
The interesting thing about exploring the relationship between these two women is that they never interact on the page at the same time until very near the end of the novel, yet, I hope you'll agree, their relationship is a delight to read about.
First off you have DS Nikki Parekh who is called to the scene of a crash where Springer's blood spattered vehicle is found abandoned. Of course, Nikki is tasked with finding her nemesis and although Nikki's dislike of Springer is strong, her coppers instincts are stronger. She may not like Springer, but she will do all she can to find her. Through Nikki's inner monologue I was able to really demonstrate Nikki's feelings towards Springer.  For example, when Nikki discovers Springer's first name …
"'Felicity… that's her name. Felicity!'
Felicity? She hadn't known that. She'd never really thought of her as having a first name. Of course, she knew she must have, everyone did, but Nikki just hadn't given it any thought and if she had, she'd have thought it might be something tough like Hilda or Eva – as in Braun or maybe like the big boss, who was cold to the point of iceberg."
I developed this theme more when Nikki is forced by her boss to be the one to tell Springer's partner what's gone on.
"'Soon as yer done here, Parekh, I want you wi' me when I speak tae her family.'
Family? The Spaniel? Really?
Nikki bit her lip as shame washed over her. The woman had been abducted, was clearly injured, possibly dead and she was behaving like a witch. 'Better if Saj goes with you, Archie. He's more… you know… touchy-feely than me.'
She ignored her partner's mumbled, 'That wouldn't be hard.'
'Not that I couldn't do it, you know, but…'
Archie cut her off. 'I asked
you
, damn it, Parekh. For once in your bloody life just do as yer told, will you?"
Nikki is prickly. I like to think it's part of her charm – part of the essence of who she is and the things she's endured in her past. She puts on a tough outer act, but inside she's empathetic, intuitive and caring – although she's the last person who'd ever admit it. But, somehow, when she connected with the abducted woman's partner, all of Nikki's empathy came to the forefront. She was kind, caring and supportive, yet, even to herself she wouldn't admit that she was being drawn in to the humanity of the situation as she reveals once more in an inner monologue.
"
Fliss! For God's sake, Fliss?
Who'd have thought jagged, cold Springer would be called Fliss? She frowned. Who'd have thought jagged, cold Springer would have a pregnant wife? Shit, Nikki had suspected she ate children for breakfast but that whole scenario was turned on its head. Now that she'd met Springer's pregnant partner and liked her, it was even more imperative to get Springer home. She was invested in this now."
Likewise, though, Springer despite the dire situation she finds herself in, creates an intangible link with her nemesis, Nikki. Despite her own misgivings, she uses the deep respect she has for Nikki, although well hidden, to help her through the experience she is enduring. Nikki becomes her lifeline.
"At the conference, Archie had looked at her scathingly and told her she should be 'more like Parekh' and that might be exactly what she needed to do to stay alive. She was no Nikita Parekh, yet, much as she despised the woman… distrusted her even, she knew that the tenacious thought niggling inside her throbbing head might be the only thing that would get her out of this mess.
What would Nikki Parekh do?
"
Throughout her captivity, two things keep Springer focused on staying alive; her pregnant wife and channeling Nikki Parekh.
"Her right arm felt useless by her side. Every movement was like a million pinpricks concentrated on her wound and she wanted to scream.
Bet bloody Parekh would just suck it up and be on her feet already
."
Felicity Springer is aware of her own shortcomings and pins all of her hopes on Parekh finding her before it's too late. She finds an inner resolve through channeling Nikki Parekh and although she resents it, it keeps her positive, focusses her mind and makes her fight.
"Felicity pinched her leg with her good hand. 'Focus, Fliss. Focus. What would Parekh do?'
She'd stay alive, that's what she'd do. She'd never wish she was dead. She'd fight to stay alive, fight for her family and that's what I'm going to do.
"
Of course, I can't tell you how this all resolves itself, or indeed whether Nikki Parekh and Felicity Springer manage to resolve their differences … perhaps you'll be tempted to read both Broken Silence and book 3 in the series which is due out in October, to find out. In the meantime, I hope, as you read the Parekh and Springer scenes, that you derive some of the joy, I did when writing them. Thanks for reading.


Thanks a bunch to Liz for joining me on the blog today. Follow the rest of the tour here: