Happy Publication Day to Caz Finlay and Back in the Game!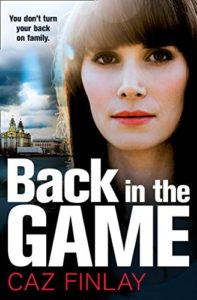 'A gritty, gangland read that will have you on the edge of your seat, Back in the Game is intense and explosive reading!' Noelle Holten, bestselling author of Dead Inside
A page-turning, gritty gangland crime novel perfect for fans of Martina Cole and Kimberley Chambers.
Grace Sumner turned her back on the Liverpool gangland scene, determined to raise her baby daughter Belle away from a life of crime and killings. She might have been the boss once, but now Grace just wants to live a normal life…
Until she learns that her eldest son Jake has got himself mixed up in some bad business. In over his head and out of control, Jake needs pulling back in line, before he gets himself killed. But with Grace gone, no one can tell Jake what to do. Which means only one thing for Grace…
The boss is back!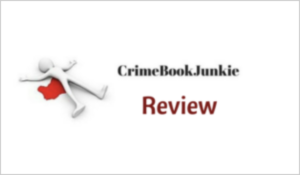 Oh hell yeah! We're back in Liverpool and #BackinTheGame (see what I did there?!) so fasten your seatbelts readers as you are in for one heck of a ride! There's organised crime, gangland brutality, family, relationships, loyalty questioned, survival, secrets, drugs, revenge, mistrust and a search for the truth plus SO MUCH MORE!
You just know from the opening chapter of this novel that this is no typical thriller – I was excited beyond belief to read on! One of my favourite lines is 'his mouth was a dry as a nun's crotch' – I laughed so much as it fits this genre to a 'T' – so if that offends you, this is not the book or series for you! The author mixes her professional experience in the criminal justice system with her creative talent to deliver a story that is sharp, intense and I have to say – unputdownable! I am a HUGE fan and can't wait to see where she takes us next. The dark underbelly of Liverpool's gangs are out again when Grace Sumner returns to clean up after swearing she was out of the game. Did she really think it would be that easy? It's not like moving on from a career like most of us would do – entrenched in the gangland lifestyle is the feeling of family – whether blood or not – and that strong pull to protect no matter what the cost. Caz Finlay NAILS it!
I need to say that Grace Sumner is a favourite character of mine – after handing over everything from that life to her son Michael – she has to return and holy #shitballs, reader – she is someone you do no want to piss off! Intelligent and ruthless, she would eat you up and spit you out in the blink of an eye if you wrong her – no matter who you are. There are quite a few characters in this book, brought back from The Boss, but you can easily read this on its own and the author fills in the character's history seamlessly.
Would I recommend this read? It's explosive, gritty and bloody intense – you bet you sweet ass I would! Caz Finlay has delivered another knockout read and I can't wait for the next in the series – Head of the Firm – coming AUGUST 2020! Woohoo!
Highly Recommended!