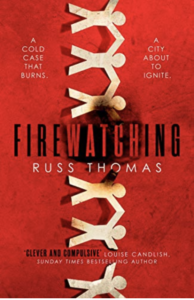 ONE WRONG MOVE
A body is found bricked into the walls of a house. From the state of the hands, it's clear the dead man was buried alive. Soon, the victim is linked to an old missing person's case and DS Adam Tyler is called.
WILL IGNITE
As the sole representative of South Yorkshire's Cold Case Review Unit, Tyler recognises his role for what it is – a means of keeping him out of the way following an 'incident'. When this case falls in his lap, he grabs the opportunity to fix his stagnating career.
THE CITY
And then Tyler discovers he has a connection to the case that hopelessly compromises him. He makes the snap decision not to tell his superiors, certain that he and only he can solve the crime. But now Tyler must move carefully to find out the truth, without destroying the case or himself.
Meanwhile, someone in the city knows exactly what happened to the body. Someone who is watching Adam closely. Someone with an unhealthy affinity with fire. . .
A taut investigative thriller bursting with character and tension, introducing an enigmatic, fresh lead detective unlike any you have met before – Detective Sergeant Adam Tyler – for fans of Adrian McKinty, Tana French, Steve Cavanagh and Sharon Bolton.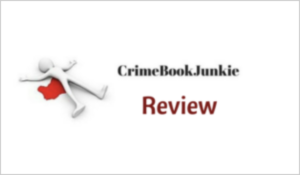 Whoa!! A ?hot-as-hell ?new debut that will ignite your interest and set your synapses on fire! The book takes place in Sheffield / Yorkshire and this crime thriller explores accountability; abuse of trust, guilt, fear, secrets, abuse, pain, mistrust, revenge, a search for the truth and so much more!
The opening intrigued me – a haunting past, a case in the present – what are the connections? To me, this was more of a literary police procedural if that makes sense – Full of vivid descriptions, great characterisations but more of a slow build than a pacy procedural – there was a good build up of suspense which totally worked! I loved the storyline but it was the characters that really stood out and the author did an excellent job of pulling the reader in, getting us invested in the characters and then pulling the bloody rug right out from under us! LOVED IT!
What really made this story stand out for me was the characters. At one point I think I was more interested in them than the story itself – because they were relatable, emotive and incredibly interesting. DS Adam Tyler is part of the Cold Case Review Unit (a concept which I love!) and by jaysus, what a character he is. I really want to chat all about him, but what the author has done to bring this character to life would be spoiled so I'll keep my lips sealed. What I can say is that he has depth, a dark shadow within and incredibly determined. Something connects him to the case he is investigating and as the story unfolds, the revelations come in succession and my jaw just dropped. YOU HAVE GOT TO BE KIDDING!
As much as I loved some of the characters, I immediately loathed others too – however, what I thought was really clever was the way the author scattered little bits of information so one minute you were like – oooh, then it was oh right! and then it was OMFG NO! Bravo! The second half of the novel is where you really feel the burn (see what I did there!?) as it picked up and made me race to the finish.
I bet you're wondering whether I liked it or not, right? Would I recommend this read? You bet your sweet 'ol ass I do! Russ Thomas is one to watch – this debut was intense, surprising and a refreshing story in the crime fiction market – I'm looking forward to what will be next! Grab you copy today!