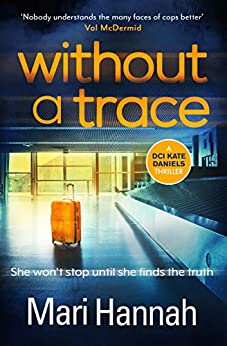 A FATAL CRASH
A plane on route from London to New York City has disappeared out of the sky. This breaking news dominates every TV channel, every social media platform, and every waking hour of the Metropolitan Police and US Homeland Security.
A PRIVATE TRAGEDY
The love of DCI Kate Daniels' life was on that aircraft, but she has no authority to investigate. This major disaster is outside of her jurisdiction and she's ordered to walk away.
A SEARCH FOR THE TRUTH
But Kate can't let it lie. She has to find out what happened to that plane – even if it means going off book. No one is safe.
And there are some very dangerous people watching her…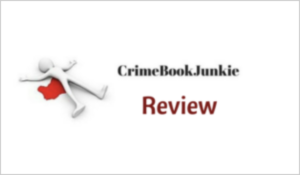 Although normally set in Newcastle/Northumbria Police – DCI Kate Daniels is down in London following a disaster that could change her life forever. The reader is faced with regret, guilt, fear, loss, grief, relationships, terrorism, loyalty, hope and a search for the truth.
Wow! Wow! Wow! I was immediately gripped and compelled to read on after the opening chapter of Without A Trace. There is a great sense of jeopardy felt throughout this novel – so many questions and my heart raced as I turned the pages, just waiting for the story to unfold. I loved how the reader is taken back to 2014 on a few occasions to set the scene – so we learn a little about the relationship between Jo and Kate. Those who have never read a book in this series will find it reads easily as a standalone as the backstory is hinted at throughout. A great narrative, addictive storyline and fantastic characters had me wanting more. All is not what it seems and just when you think you can take that breath, BOOM! – the author throws in an OMFG moment that will have you re-reading the pages as the shock factor sets in. HOLY-FRIGGIN-COW!!
This is very much a personal story for DCI Kate Daniels – she is one hell of a stubborn detective, determined and in this book, a more vulnerable side is shown – though she might just kick your ass if you said that to her! I thought that Mari Hannah did a brilliant job in showing the inner turmoil and emotion that Kate was feeling – balancing the serious nature of the case before her with her own personal feelings. I also loved DS Hank Gormley! He is as loyal as they come but does manage to call Kate out when she needs to be. A perfect duo – I adored him! I was also quite drawn to Jo – she frustrated me at times but Kate and Jo's fiery but passionate relationships shines through in the pages.
Would I recommend this book? You bet your sweet ass I would! The moment I closed the book, I had to take a moment to catch my breath! Emotive! Shocking! An absolutely jaw-dropping read! Grab your copy today!
Highly recommended!