Delighted to be hosting Dugald Bruce-Lockhart's debut novel THE LIZARD blog tour today! I've an excellent extract to whet your whistles, so grab a cuppa and enjoy. Oh wait! Let me tell you a bit about the author and this book before I share the extract!
About the Author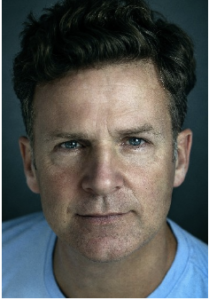 Dugald Bruce-Lockhart was born in Fiji and went to school at Sedbergh in Cumbria while his parents worked abroad. After St Andrews University he trained as an actor at RADA. He has worked extensively on stage and on TV and received many accolades including a Best Actor nomination from The Stage.
He recently directed a new production of The Last Temptation of Boris Johnson by Jonathan Maitland. He appeared as Michael Gove in the original production at the Park Theatre, London.  He lives in South East London
About the Book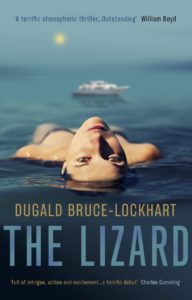 St Andrews University undergraduate, Alistair Haston, heartbroken by his breakup with his girlfriend Ellie, heads off to where she summers in the hope of 'accidentally' running into her. On a ferry from Athens he meets Ricky, a magnetic Australian, who promises him a cushy job on the Greek island of Paros. Ricky introduces him to Heinrich, a charismatic German artist living in an exquisite mansion, who uses his talent and considerable wealth to lure susceptible tourists to his home. Soon swept away in a cocktail of hedonistic pursuits, Haston sheds his conservative skin and is immersed in a sun-drenched world of sex, fine food and drugs. When the body of a missing tourist is found, however, the finger of blame points at Haston and he is forced on a desperate life or death run.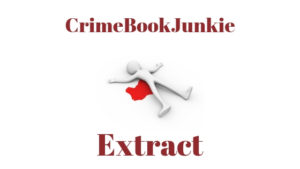 Prologue
According to Ellie I was too eager to please. Unable to make a decision; not my own man.
Which is why she dumped me.
Why I left for the Greek islands in the summer of '88. And ended up in jail for murder.
How far back the seed was sown is impossible to tell.
Nothing comes from nothing. Be it fate or free will, life boils down to continuous binary code: a never-ending series of choices; yes or no; in or out; flight or fight. Until death ends the equation. Humans overcomplicate it; we invent shades of grey, hover in a limbo of moderation and deem it intelligence. Only the mad and the brave change the world. The rest look on in wonder.
I went to Greece to embrace the binary code, to get o the sidelines and become a player. To live in the moment. Or, as Ellie put it, to become my own man.
Was I accountable for the horror, that fateful summer? Looking back, it's easy enough to pinpoint the sliding-door moments where I went wrong. But then, what use is hind- sight? As Kierkegaard wrote: 'Life can only be understood backwards; but it must be lived forwards.'
Cold comfort when you've taken another man's life.
If you want to know more, you'll have to buy this debut novel and make sure to follow the tour!