Read on! Read on! Today I am sharing an extract for Michael K Foster's HACKNEY CENTRAL! Thanks to Sarah at Book on the Bright Side for the invite!
A bit about the author and this book first…
About the Author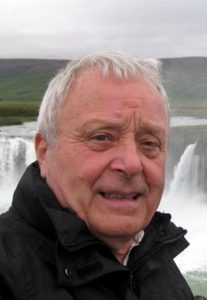 Michael K Foster has been writing crime thriller novels since 2006, all of them based in and around the North East of England. His bestselling debut novel, 'The Wharf Butcher', was released in 2015 and offers a unique insight into this rugged landscape. He has now written six full-length novels featuring the hard-hitting DCI Jack Mason and local criminal profiler David Carlisle. His latest book in the series, 'Hackney Central, is scheduled for release on 23rd April 2020.
Michael was born in Plymouth, England. After ten years' service in the British Army, he moved to Newcastle where he gained an MBA degree from Sunderland University. A former Magistrate, he now writes full time and lives with his wife Pauline in County Durham.
About the Book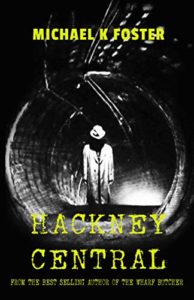 Gripped by gang wars, London's East End is plunged into an endless reign of terror. . .
Walk these streets at your peril!
When newly appointed Detective Sergeant Jack Mason steps through the doors of Hackney Central Police Station, he is tasked with his biggest nightmare. A pensioner lies dead, his flat has been ransacked, and no one is willing to talk.
But why pick on a vulnerable old man?
No stranger to London's East End, Mason is under no illusion that the chance of finding the killer is slim. Gripped by notorious drug gangs, knife crime runs rife, and nowhere appears safe.
With time rapidly running out, it soon becomes clear that he's dealing with a version of justice terrifyingly different to his own. . .
You'll be hooked from the start by this gripping crime thriller. There's tension, suspense, and a plot full of twists and turns. Why not find out more about Jack Mason's early career, and order your copy today.
'Start to finish, the author hardly gives you time to catch your breath'
THE NORTHERN ECHO
'Once again the author has delivered another gripping tale of murders that leaves the reader wanting more. Very believable, gruesome, well written and engaging to the end.'
Dan Brown.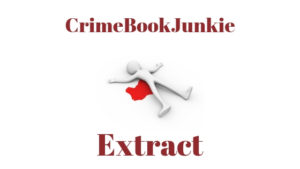 CHAPTER ONE
The East End of London – 1993
He didn't know any of them, but he knew their smell: cannabis, trouble and arrogance. Ignoring the unmistakable "herbal" whiff, Detective Sergeant Jack Mason stepped into the steel sarcophagus, pressed the ground-floor button, and waited for the lift doors to close. Ten floors up on the Clapton Park Estate wasn't the safest environment to be in, not at any time. These thugs didn't have a conscience, but they certainly had balls. Either way, this was his domain and he was determined to make his presence felt.
Looking around, there was something unnerving about his fellow passengers, as if they knew who'd turned old Harold Watkins' flat over. Left for dead on his living room floor, the level of violence used was deplorable and totally needless.
As the lift began its descent, he could hear the machinery creaking and the cables whipping in the shaft. Above the door, hidden amongst the graffiti, he noticed a green digital display counting down the floor levels. Fast descents spooked him. It felt unnatural, as though he was plummeting to earth and certain death.
'You people from around here?' Mason asked, knowing full-well they weren't.
'What's it to you, motherfucker?'
He was seventeen, no more. Still capable, nevertheless.
Clearly the ringleader, the sergeant sized him up. He wore a crew-neck T-shirt tight across the chest, blue jeans and a pair of white Reebok trainers, loosely laced. Mason had seen his like too many times over the years. Gangs were part of the inner-city fabric these days, and few neighbourhoods were crime-free. Many observers maintained that poverty, sub-standard housing, and unemployment were the cause of the problem, but there was a lot more to it. Gangs were relatively sophisticated organisations, built on loyalty, trust, and the basic need of feeling wanted. Where society had failed miserably to provide facilities in which young people could attach themselves, gang masters had given them hope.
The sergeant's stare hardened. 'Not seen you people round here before.'
'So what?' a youth with short-cropped hair replied.
'And you are?' Mason asked.
'Keep your nose out, or else.'
Tension hung in the air. Intimidating.
Mason moved from the back of the lift towards the door. A precautionary measure, he wasn't giving in to bullying tactics. Not now. Not at any time. Show signs of weakness and these scoundrels would beat him to within an inch of his life. Supremacy ruled here, it was the fabric on which the estate had been built. Gang leaders ruled with an iron fist, and residents feared for their lives and were too frightened to speak out. Even the police patrolled in numbers. Never alone. The trouble was, gangs who formed alliances with one another only brought more misery to the streets. It was a never-ending cycle, and no one could put a stop to it.
Not until now that is.
The moment he felt the floor shake under his feet and the doors opening, the sergeant made his move. He was quick, too quick, and as he stepped out of the lift, he turned sharply to confront them and said.
'Where do you lot live?' he demanded.
Confused at first, the ringleader slid his hand inside his pocket, trying to conceal the motion. Mason knew what was hidden there and shifted the weight to the balls of his feet. A melting pot for knife crime, two homicides had been linked to local gangs in the past two months. GBH was commonplace, and nine local gang members had recently been jailed for violent street robbery.
He heard the menacing click of a knife blade opening and froze.
'I warned you to keep your fucking nose out of it,' the ringleader snarled.
'Don't make this hard for yourself.'
'Oh yeah? And who's gonna come to your rescue now?'
'Give him it, Tony!' another yelled out.
As the knot in his stomach tightened, the sergeant clenched his fists in readiness. In what was a well-rehearsed routine, the six troublemakers now circled him. He'd been here before, many times, and knew what damage these bastards could inflict on a person. Six against one wasn't the greatest odds, but his mind was already made up. He would take the ringleader out first – a size nine boot to the crotch.
Right on cue, a marked Ford Sierra GLS appeared out of nowhere, barely fifty metres away, the officer's inside speeding to his assistance, shifting the odds rapidly in his favour. The thugs took off towards the concrete jungle, and the air felt much sweeter suddenly.
'You all right?' the young constable called out, as he slid from the moving vehicle and ran to Mason's assistance.
'I'm fine,' he replied, holding up his warrant card. 'Who are they?'
'Never seen them before, Sarge. Do you want me to follow them?'
'No. They're probably miles away by now.'
The constable shrugged, as if waiting for further instructions.
Mason thanked them and pocketed his warrant card. Too late now, he thought, he'd deal with it later. Whoever the ringleader was, he now had a name. It wasn't much, but it was enough. These scoundrels wouldn't be too difficult to find, it was just a matter of legwork. The problem was an old man lay dying in a hospital bed and his flat had been ransacked. Whoever was responsible for such a heinous crime needed to be brought to justice, and fast.
He glanced at the marked police car as it slid from the estate, then up at the tower block again. With any luck the police surgeon Dr White, along with the Scenes of Crime Officers, would report their findings before long. If not, his weekend would slip away from him like so many others had in the past.
Ooooh! If this sounds like your kind of read, grab a copy today!