<Insert all the crying faces here> I think most of us expected this news, and although it is totally understandable and the right thing to do – it doesn't mean I (or anyone else) has to pretend to be happy. This is one of my favourite crime festivals of the year and I was holding out hope that it wouldn't be cancelled – but let's turn that frown upside down as even though we physically can't be there…we should be able to manage the VIRTUAL visit! Read the press release below…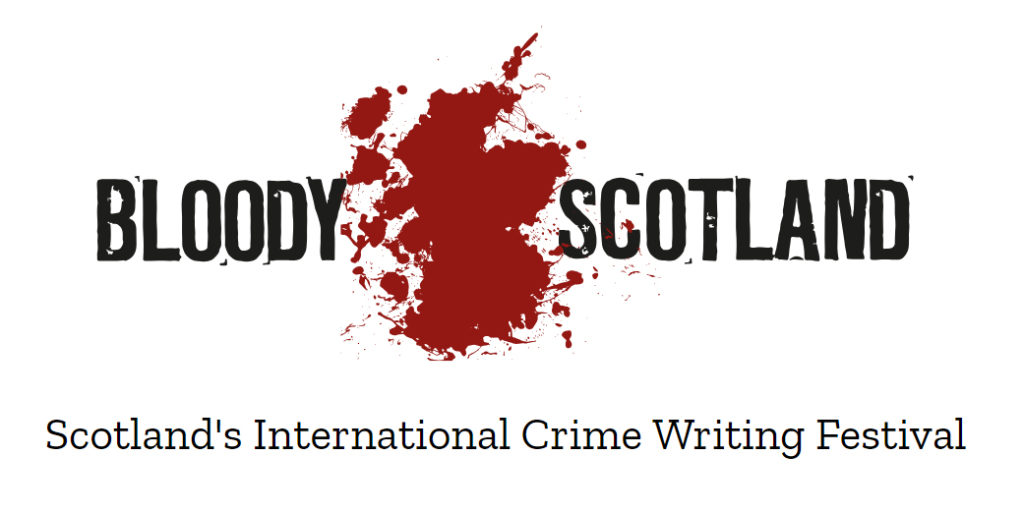 BLOODY SCOTLAND INTERNATIONAL CRIME WRITING FESTIVAL 2020 CANCELLED BUT EXPLORING OPTIONS FOR GOING AHEAD ON SAME DATES ONLINE
We are very sad to announce that Bloody Scotland will not be taking place in Stirling this year due to the global Coronavirus pandemic. The safety of our team, participants and audiences is paramount and even if social distancing restrictions are lifted by September we feel we cannot proceed as normal without knowing safety can be absolutely assured.
Though we will miss celebrating the finest local and international crime writing at the festival, we hope to bring you a taste of that classic Bloody Scotland atmosphere in the form of online events which we are currently in the process of costing and plotting.
Festival Director, Bob McDevitt said:
'I'm absolutely gutted that we won't be gathering in Stirling this year for our annual shindig but I am looking forward to finding some new and innovative ways to bring some fantastic crime writers into your living rooms. See you all in 2021 for our 10th anniversary!'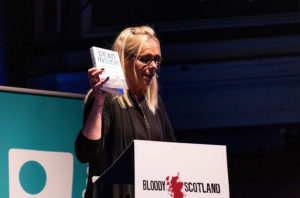 I couldn't help but include one of my absolute favourite and 'OMG somebody pinch me moments' from Bloody Scotland 2019 – Crime in the Spotlight. But never fear folks – 2021 will be the year to remember and to look forward too!
I'm looking forward to finding out more and don't worry all you #crimebookjunkies – I will keep you posted!