Happy #BookBirthday to Kim Nash's AMAZING GRACE!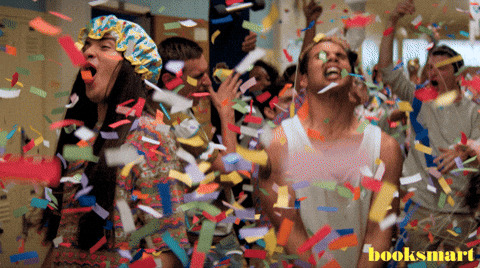 Today I am re-sharing my review for Amazing Grace to celebrate! Just a wee reminder about the author and the book's description … in case you didn't already know!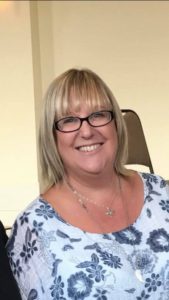 Kim Nash is an author of feel-good, heart-warming, romantic comedies.
She lives in Staffordshire with son Ollie and English Setter Roni, is Head of Publicity for Bookouture and is a book blogger at www.kimthebookworm.co.uk.
Kim won the Romantic Novelists Association's Media Star of the Year in 2016, which she still can't quite believe. She is now quite delighted to be a member of the RNA.
When she's not working or writing, Kim can be found walking her dog, reading, standing on the sidelines of a football pitch cheering on Ollie and binge watching box sets on the TV. She's also quite partial to a spa day and a gin and tonic (not at the same time!) Kim also runs a book club in Cannock, Staffs.
Amazing Grace was her debut novel with Hera Books and came out in April 2019.
Escape to Giddywell Grange is Kim's second novel and was published on September 18th 2019.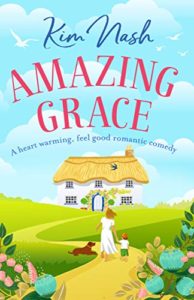 She's taking her life back , one step at a time…
Grace thought she had it all. Living in the beautiful village of Little Ollington, along with head teacher husband Mark and gorgeous son, Archie, she devoted herself to being the perfect mum and the perfect wife, her little family giving her everything she ever wanted.
Until that fateful day when she walked in on Mark kissing his secretary – and her perfect life fell apart.
Now she's a single mum to Archie, trying to find her way in life and keep things together for his sake. Saturday nights consist of a Chinese takeaway eaten in front of the TV clad in greying pyjamas, and she can't remember the last time she had a kiss from anyone aside from her dog, Becks…
Grace's life needs a shake up – fast. So when gorgeous gardener Vinnie turns up on her doorstep, his twinkling eyes suggesting that he might be interested in more than just her conifers, she might just have found the answer to her prayers. But as Grace falls deeper for Vinnie, ten-year-old Archie fears that his mum finding love means she'll never reconcile with the dad he loves.
So when ex-husband Mark begs her for another chance, telling her he's changed from the man that broke her heart, Grace finds herself with an impossible dilemma. Should she take back Mark and reunite the family that Archie loves? Or risk it all for a new chance of happiness?
A funny, feel good romance about finding your own path and changing your life for the better – readers of Cathy Bramley, Jill Mansell and Josie Silver will love this uplifting read.
 
Review originally posted on April 10th 2019
OMG! OMG! OH-MY-Goodness-Gracious-Amazing-Grace!
Set in the quaint but fictional village of Little Ollington, Staffordshire the reader is taken on a journey of self discovery, confidence, inspiration, comfort zones, family & relationships, friendships, loss, transformation, being happy with who you are, change/new starts, hope, jealousy and oodles of positivity!
Anyone who know me or follows my blog will know that crime is my genre – but every now and again, I dip into other genres and I'm so glad I do as OMG this book was an absolute pure delight to read! I was immediately pulled into Grace's life from the get go and that was it, I was hooked. I laughed, I cried, I was inspired and I related A LOT to Grace. The storyline was engrossing and I sat and read this in ONE sitting – that's how GREAT this book is. I loved the narrative, it was believable and easy to read. And jaysus! The snippets from Grace's mum had me UGLY CRYING – I'm not even going to try and pretend that this Ice Queen wasn't moved by some of the chapters. An inspirational. emotive and at times seriously laugh-out-loud funny – I can't tell you how absolutely awesome I found this debut novel – there are just NO WORDS.
Character wise – we are given a whole load of wonderfully drawn out characters who I found pretty relatable. What I particularly enjoyed about the characters was the fact that I was trying to picture my own friend/family circle in some of those the author presented. Whether good or bad, each of them brought something unique to the story. I'll just mention a few that really resonated with me. Grace of course! Her sayings had me in fits of laughter, her love of stationary had me dragging her to Paperchase, her low self confidence had me looking in the mirror and her decision to be happy – had me fist-pumping the air. You go girl!! I also loved Monica – she wasn't going to let Grace wallow in self pity and she was determined to show Grace what she saw – a loveable, gorgeous, funny, and inspirational woman who could do whatever she put her mind to. LOVED HER …and OMG is swishing a thing??!! I love that!
Mark – total and utter (insert whatever swear word fits) – what a narcissistic ponce! But then of course we meet *swoons* Vinnie and forget all about that twat, Mark. Vinnie is just EVERYTHING – he brings out the best in Grace, even when she doesn't see it. There were loads more characters that I enjoyed, but rather than me tell you – grab the book and see for yourself!
The big question is, would I recommend this read? I think it is fairly obvious, but to quote Grace: "Sh** the bed' you bet I would! Move over Bridget Jones, there's a new gal in town and her name is GRACE! I absolutely ADORED this uplifting, inspirational and moving book from the fabulous Kim Nash!
A thought-provoking, feel-good and laugh-out-loud fun read, it evoked all the emotions…Why don't you grab a copy today!