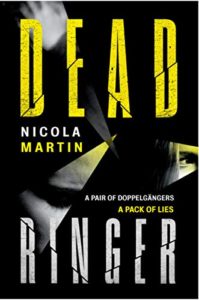 The idea is simple, vain, exciting. Tap the app, upload a picture of yourself, find your lookalike. Set up a meeting to see whether you have anything else in common.
When Ella and Jem meet, the physical resemblance is uncanny, but their lives couldn't be more different. One is from a tiny island in a deprived Northern community – pretty much the back of beyond – where she has no job, no boyfriend, limited prospects. The other is a London socialite, an aspiring actress living in a multimillion-pound mansion. By all appearances, she's living a charmed life, but she's got some serious shit to run away from.
Both of them have.
Can either hide in her double's skin? And at what cost? Will it solve any of the problems, or merely compound them? This is an all-too-believable, twisty, compelling story that will leave you reeling.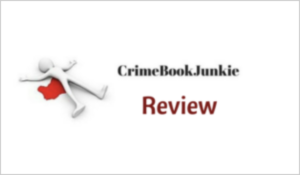 Set in both London and Walney Island (Cumbria) the reader is faced with the effects of social media, mental heath, jealousy, envy, new beginnings, change, what ifs, insecurity, substance misuse, trauma and a desire to be someone new…
Two lives, two places … one nightmare – the story is told from multiple POV's and starts with an intriguing opening, leaving  the reader wondering  what would happen next! The #MeetYourDouble app is a fascinating social media site that finds a persons #twinnie and when Ella finds Jem, a pandora's box of trouble is opened. The pair may look alike, but on all other aspects they seem to be complete opposites. Or are they? This is a slow burner, psychological thriller that will keep you turning the pages as the suspense builds!
The author creates two brilliant characters in Ella and Jem – both evoking many conflicting feelings. Unreliable in their narrative at times, unlikeable in their lives – whether real or imagined – I was drawn to each for a variety of reasons. Ella is initially reserved, almost invisible. She leads quite an isolated life on Walney Island – her family are struggling to keep their caravan site open, she has a low paying job, no real future prospects and you can feel how this affects her outlook on life.
Jem is the complete opposite. A rich, beautiful party girl, an actress – glamorous lifestyle, always the centre of attention and putting on a show. A boyfriend that adores her, drugs and alcohol play a part in her day-to-day activities. Is this the life she wants? I really enjoyed the interaction between the two and the contrast in their lifestyles – I want  to say more, but fear I would be giving a lot away … so if you're curious, I suggest you add this to your TBR!
Would I recommend this debut? If you enjoy intense, sinister, gritty reads – Dead Ringer will definitely hold your attention. The pace was perfect, the tone was dark and I was certainly compelled to turn the pages! Grab your copy today!