Well guess what I have to share with you all today! You may have already seen some heavy tweet activity but I thought I give y'all just a bit more to feast your eyes on! The absolutely awesome Katerina Diamond has only gone a written a psychological thriller! Is there anything this fantabulous author can't do?!
So why don't we find out a little more about the author and this new novel – then you can race over to amazon like I did and pre order a copy yourself!
About the Author

Katerina is the author of the Sunday Times Best Selling Exeter based crime thriller series – starting with 'The Teacher' and followed by The Secret, The Angel, The Promise and Truth or Die Katerina is currently working on her seventh novel which is a standalone.
Katerina also runs the facebook book group CRIME SUSPECT with several other crime authors.
Katerina currently lives in East Kent. Katerina was born in Weston-super-Mare and has lived in various places since including Greece, Cyprus, Derby, East London and Exeter. Katerina watches way too much TV.
About the Book 
Two bad things happened that summer:
A stranger arrived. And the first girl disappeared.
In the wake of the crime that rocked her community, Felicity fled, knowing more than she let on.
But sixteen years later, her new life is shattered by the news that a second girl has gone missing in her hometown.
Now Felicity must go back, to face the truth about what happened all those years ago.
Only she holds the answers – and they're more shocking than anyone could imagine.
The heatwave is back. And so is the killer.
Don't miss the hottest thriller of the summer – perfect for readers who loved The Holiday and The Girlfriend.
Coming June 25th – pre order today!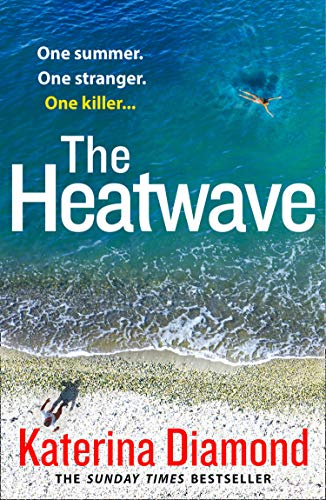 ?????
Love it! ??????