Today I'm taking part in Caroline James' Hattie Goes To Hollywood blog tour with a guest post from the author! My thanks to Rachel Gilbey of Rachel's Random Resources for the invite! Let's find out a bit about this book and the author before she joins me to talk about moving from Comedy to Crime! 
About the Book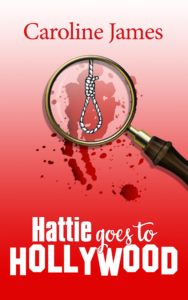 A Cumbrian Village…
Three suicides…
A red-hot summer…
Join super-sleuth Hattie as tempers and temperatures rise in the Cumbrian village of Hollywood. With mischief and shenanigans aplenty, will Hattie discover the truth?
A funny and intriguing mystery – the first in a new series by Caroline James
When recently bereaved Hattie Mulberry inherits her aunt's dilapidated cottage in the village of Hollywood in Cumbria, she envisages a quiet life. But retired hotelier Hattie is bored and when her neighbour asks her to investigate a suspicious suicide, Hattie's career takes a new direction and H&H Investigations is born. During the hottest summer for years, Hattie discovers there have been three recent suicides in
Hollywood
and she determines to find out why. Temperatures rise as she throws herself into village life and, with mischief and shenanigans aplenty, Hattie has her work cut out. But will she establish the truth?
About the Author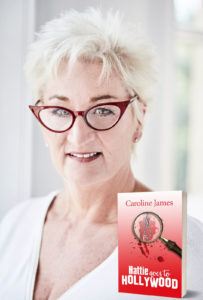 Best-selling author of women's fiction, Caroline James has owned and run businesses encompassing all aspects of the hospitality industry, a subject that often features in her novels. She is based in the UK but has a great fondness for travel and escapes whenever she can. A public speaker, which includes talks and lectures on cruise ships world-wide, Caroline is also a consultant and food writer. She is a member of the Romantic Novelist's Association, the Society of Women's Writer's & Journalists and the Society of Authors and writes articles and short stories, contributing to many publications. In her spare time, Caroline can be found trekking up a mountain or relaxing with her head in a book and hand in a box of chocolates.
Books by Caroline James:
Coffee Tea the Gypsy & Me
Coffee Tea the Chef & Me
Coffee Tea the Caribbean & Me
Jungle Rock
The Best
Boomerville
Hotel
Hattie Goes to Hollywood
Social Media Links –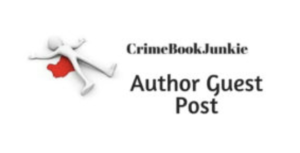 From Comedy to Crime
My writing life has been focussed on writing women's fiction and romantic comedy. I started writing seven years ago and to date, have been both self-published and traditionally published. Writing has opened some interesting doors.
But I haven't always been an author. My background is in the hospitality industry which has provided me with a wealth of experiences and a treasure trove of ideas for stories. The leisure industry is a revolving door of new faces and situations and you never know what is going to happen next.
My books to date, have featured hotels as settings – a subject I know well, and I've spun stories and characters around these settings. So, why the change from romcom to crime? Perhaps all stories have similar foundations? A start, a beginning and an end, with highs and lows and problems to be solved along the way. I realised that in all my novels there are dilemmas for the characters and journeys that they have to undertake. The author creates a conundrum and enables the characters to sort it out.
One character features frequently in my books, and as much as I'd like to kill her off, my readers seem to like her and always ask what she is going to get up to next. Hattie is larger than life and not everyone's cup of tea. She is nosey, probing and fascinated with folk from all walks of life. A perfect Miss Marple, but has she got stories to tell?
Now it is time to find out and Hattie Goes to Hollywood is born. The book is the first in a series of mysteries and I hope that the story will amuse readers too. It is set in a Cumbrian village, where a cast of eccentric characters reside. Hattie is a newcomer, having inherited her aunt's decrepit old cottage. When she hears of her neighbour's suicide she is intrigued and in no time, finds herself in a new role – as private investigator. I lived in Cumbria for many years and it is the ideal setting for me to place this story. With beautiful countryside and a quaint village, there is a way of life that epitomises the perfect lifestyle for many. Until, that is, death comes knocking on their doors.
I hope that readers enjoy my new series.

Hattie Goes

t

o Hollywood

will be followed by Hattie & the Heirloom and Hattie & the Cruise and who knows what shenanigans Hattie will get up to next.
If I haven't killed her off…
Huge thanks Noelle for hosting me on your very prestigious blog. I am thrilled to be here. Happy writing and reading to you and all your followers.
Caroline xx