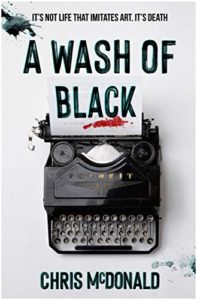 Anna Symons. Famous. Talented. Dead.

The body of a famous actress is found mutilated on an ice rink in Manchester, recreating a scene from a blockbuster film she starred in years ago.
DI Erika Piper, having only recently returned to work after suffering a near-fatal attack herself, finds she must once again prove her worth as the hunt for the media-dubbed 'Blood Ice Killer' intensifies.
But when another body is found and, this time, the killer issues a personal threat, Erika must put aside her demons to crack the case, or suffer the deadly consequences.
If you like Ian Rankin, Val McDermid and Cara Hunter, you will love this.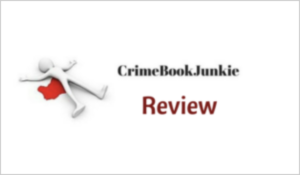 Set in Manchester, this debut author takes us on a journey of betrayal, a quest for notoriety, resentment, loss, relationships and a search for the truth.
Well blow me down! What an absolutely epic opening chapter! Chilling and intriguing, Chris McDonald had me hooked and I couldn't wait to see how the story unravelled. I loved the premise of this novel – full of suspense, original and had me questioning everything. A pacy read that totally impressed me – What a debut!
Character wise we are immersed knee deep in the lives of some fantastic peeps! DI Erika Piper is back to work after a year off following an incident – which you'll have to read about yourself! I found her to be a strong female lead but with a vulnerability bubbling underneath the surface. DS Liam Sutton was a brilliant sidekick – Erika's partner and balance I felt – the banter between the pair was great.
I could seriously blabber on for ages, but I don't want to bore you to death. Would I recommend this read? Oh hell yeah! A spine-tingling, clever and intricately woven game of cat & mouse – A Wash of Black will surprise you in the best possible way!
I stand by what I said the minute I finished this read: "Wow! Chris McDonald has written a clever, chilling and absolutely addictive debut novel with A Wash of Black! A pacy read that will keep you turning the pages. I already want the next book in the DI Erika Piper series…like yesterday!"
Go buy the book!