Over the moon to be sharing my review of H.A. Linskey's Alice Teale is Missing as part of the blog tour today. I pre ordered this #badboy the minute I saw it – but a huge thanks to Penguin Random House publicity team for the invite on the tour! A little about Howard Linskey and this book before I share my thoughts.
About the Author 

Howard Linskey is a best-selling author of crime and historical fiction published in seven countries. His debut novel 'The Drop' was voted one of the Top Five Thrillers of the Year by the Times newspaper and 'The Damage' was voted one of its top summer reads. His David Blake series was optioned for TV by Harry Potter producer, David Barron.
Howard writes a series of north-east set, crime fiction novels for Penguin Random House featuring investigative journalists Tom Carney and Helen Norton, as well as Detective Sergeant Ian Bradshaw.
His historical novels are set in WW2. 'Hunting the Hangman' tells the story of the assassination of Nazi general and architect of the Holocaust, Reinhard Heydrich in Prague in 1942. 'Ungentlemanly Warfare' follows SOE agent Harry Walsh into occupied France.
Originally from the north east of England, Howard now lives in Herts with his wife Alison and daughter Erin.
Howard was featured on CBS Reality true crime TV series 'Written In Blood' .
About the Book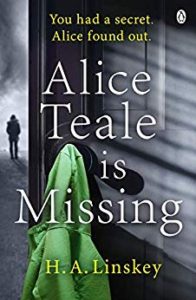 Alice Teale walked out of school at the end of a bright spring day.
She's not been seen since.
Alice was popular and well-liked, and her boyfriend, friends and family are desperate to find her.
But soon it's clear that everyone in her life has something to hide.
Then the police receive a disturbing package.
Pages from Alice's precious diary.
Who could have sent them? And what have they done with Alice?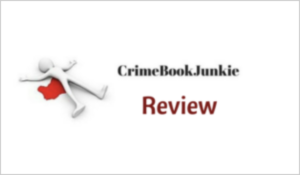 This book opens in Collemby, Newcastle where the reader and the Northumbria Police are faced with revenge, control, manipulation, secrets, abuse of trust, morality, small town/village mentalities, rumours, vulnerability, gossip and a search for the truth.
Wowsers! Such a mysterious opening – I was absolutely gripped! The first few chapters of this novel set you up and reel you in from the get go. A pacy read that is full of suspense – I simply LOVED it. I really enjoyed the way the author delved into Alice Teale's life –  we learn about her through the perspectives of other characters in the novel – each person painting a different but similar picture of who Alice was to them. The description in this book is fantastic – you are brought into each scene as an observer and with an excellent build up of tension and suspense, I  couldn't  put this book down until I read the very last page!
I'm only going to mention a few characters to give readers a feel of what they can expect. Alice Teale is described as young, beautiful, 17 years old … and missing! We learn snippets from her directly through journal entries that are being sent by a mystery person… a friend or foe? You'll have to read the book to find out! Alice comes across as independent, moody, headstrong and a gatherer of secrets – she's always writing in her journal. So who would want to abduct her?
DC Beth Winter is part of the police team tasked with investigating Alice's disappearance. She has been fast-tracked and feels she has something to prove. I really liked her character and hope that this is not the last we see of her. Although at first I thought she may be a bit of a follower – she soon proved her worth when making up her own mind about things which could have led her down an alternative route in both her professional career and the investigation.
DS Lucas Black is known to have a bit of a shady past and the more I learned about him, the more I liked him – despite his questionable attitude! His colleagues don't seem to rate him, but I liked his no nonsense way of dealing with things. More of him too, please!
Although there are many more characters I could mention, the final one I will end on is Daniel Teale – Alice's brother. He was said to be possessive and over protective when it came to his sister. A bit of a loner and not much of a high achiever in life, there were some questionable rumours going around about him and his sister! Oh my days! I have to say, he did leave a bit of a bad taste in my mouth – I'd be interested to hear what other readers thought!
So would I recommend this read? Hells bells, you bet your bloody arse I would. I love Howard  Linskey's writing style – well developed characters, interesting settings, superb storylines – and this one was no  exception! An immersive read that left me wanting more! But if you are still unsure, you can read what others on the blog tour thought by checking out their stops too!