Woohoo! I'm so excited to be taking part in Caroline Mitchell's THE PERFECT MOTHER blog tour today! Huge thanks to Sarah from Book on the Bright Side Publicity for the invite and Thomas & Mercer via Netgalley for the ARC. First let's find out a bit about the book and the author before I share my review!
About the Book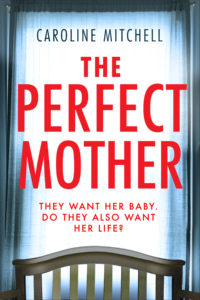 She thought they wanted her baby. But they won't stop there.
Roz is young, penniless and pregnant. All she wants is to be the perfect mother to her child, but the more she thinks about her own chaotic upbringing, the more certain she is that the best life for her baby is as far away as possible from her hometown in Ireland.
Determined to do the right thing, Roz joins an elite adoption service and can't believe her luck. Within days she is jetting to New York to meet a celebrity power couple desperate for a child of their own. Sheridan and Daniel are wealthy and glamorous—everything Roz isn't. Her baby will never go hungry, and will have every opportunity for the perfect life. But soon after Roz moves into their plush basement suite, she starts to suspect that something darker lurks beneath the glossy surface of their home.
When Roz discovers she isn't the first person to move in with the couple, and that the previous woman has never been seen since, alarm bells start ringing. As the clock ticks down to her due date, Roz realises her unborn baby may be the only thing keeping her alive, and that despite her best intentions, she has walked them both into the perfect nightmare…
About the Author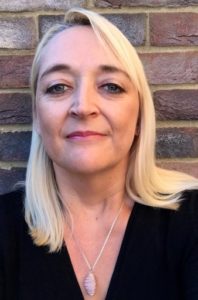 An international #1 and New York Times, USA Today and Washington Post bestselling author, Caroline originates from Ireland and now lives with her family on the coast of Essex. A former police detective, Caroline has worked in CID and specialised in roles dealing with vulnerable victims, high-risk victims of domestic abuse, and serious sexual offences. She now writes full time, with over a million books sold.
As well as her crime series, Caroline also writes stand-alone psychological thrillers. The most recent, Silent Victim reached the Amazon number 1 spot in the UK, US and Australia and won first place as best psychological thriller in the US Reader's Favourite Awards. Her previous thriller, Witness, was shortlisted for the International Thriller Awards in New York. She has also been shortlisted for 'Best Procedural' in the Killer Nashville awards. Her crime thriller, Truth And Lies recently became a No.1 New York Times best seller and has been optioned for TV. Her works have been translated worldwide and her book, The Silent Twin, has been converted as an interactive app in the Chapters Interactive game.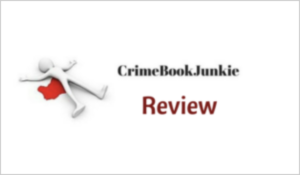 Set between Ireland and the US (New York) the reader becomes involved in a harrowing tale of adoption, manipulation, control, fear, mistakes, regret, greed, secrets, the past, protecting those you love a journey where survival is the end goal by any means necessary.
Wow! What a read! The opening of this novel was so unsettling, I still get goosebumps thinking about it. The author blended the perfect mix of tension and suspense to keep me intrigued and desperate to know more.The story follows a dual timeline and is told from multiple POV's which draws the reader in, giving a good insight into the characters and their backstory. Incredibly pacy, I can't put into words how much I really enjoyed the plot, narrative and OMG moments – I raced through it in a matter of hours!
Can we talk characters!? OMG! Poor Rosalind (Roz) Foley is having the time of her life until she has a drunken one night stand and realises she's pregnant. Not sure of whether she can be a single mother and scraping by financially, she thinks she has struck gold when she signs up to an adoption website and a celebrity couple chooses her. Be careful what you wish for…
Sheridan and Daniel Sinclair appear to be the perfect couple to the outside world. Behind closed doors is a different matter all together. Oh my days! This pair. What I loved about these two was the way the author had you questioning their sincerity. Sheridan not so much. We learn how awful she is – but I found myself liking Daniel and feeling sorry for him having to deal with his wife and then angry that he wasn't standing up to her. My head was mush!
Another character who really got under my skin was George. Could I trust him? Did I like him? So well written, I just couldn't decide and I think he really added something special to the story.
There were so many secrets, unreliable characters, sympathetic characters – thrown into a crazy world – I found myself shaking my head, while rocking with worry. Brilliant!
Would I recommend this read? If you love psychological thrillers that are chilling, have you questioning everything and then completely throw you for a loop… this is definitely one for you! Highly recommended!