Thrilled to be taking part in Dylan Young's THE OPERATION blog tour today! Huge thanks to the fabulous Sarah Hardy of Book on the Bright Side Publicity for the invite and ARC. A bit about this book and the author first, and then you can see what I thought!
About the Book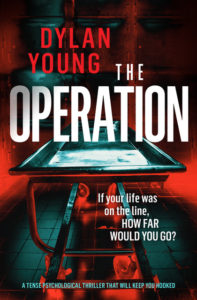 If your life was on the line, how far would you go?
Surgeon Jacob Thorn isn't worried when the police interview him over nurse Katy Leith's disappearance. She is a co-worker, nothing more. 
But when a leaked video of him and the missing woman arguing goes viral, the social media reaction is vicious.
When harrowing images of the kidnapped woman start to appear on his phone, along with a demand from her abductor that Jake confesses to a crime he has no recollection of committing, he is forced to act or face terrifying consequences.
He needs to delve into the past for answers. But time is running out for Katy.
Will he admit to his failings and lose everything, or plead ignorance and let an innocent girl die?
About the Author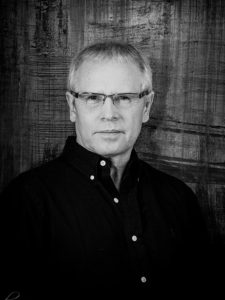 Dylan Young grew up in a mining village in South Wales before boarding a train for London. A 35-year career in the NHS followed, the last 27 as a consultant ophthalmologist. Three dark psychological thrillers for Random House emerged in the late nineties and over the last decade, under different pseudonyms, he's written children's books and an adult contemporary fantasy series. But retiring from the NHS has allowed Dylan to spend (even) more time in his writing office—a shed in the garden. After publishing a three book crime series with Bookouture, Dylan has now found a new home in the Bloodhound kennels where he writes standalone psychological thrillers with a trademark medical flavour.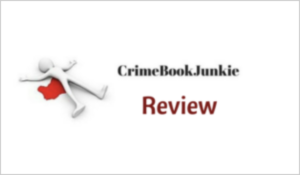 Set in Oxford, the reader is immersed in a world where the power of social media casts doubts, there is abduction, accusation, mistrust, adultery, fear, harm – physical and mental, betrayal, rumours and a search for the truth.
Told in first person POV by Jacob Thorn – the MC in this novel, the story starts out at a slow pace as you would expect in a psychological thriller to increase the tension. For me, this would have been a bit more edge-of-the-seat if some of the medical stuff had been pared back slightly as it was really interesting, and definitely showed the author's background knowledge, but I am not sure how much it added to the story over all and for me, it affected the initial feeling of suspense. Saying that, once the story picked up, you could almost hear the clock ticking as poor Jacob had to find out the truth to save his own skin! I really enjoyed how the reader is led to believe one thing but the author casts doubt as the story unfolds. It was hard to tell who to believe at times and this added to the tension and suspense in the second half of the novel until ?BOOM ?- it isn't what I had expected at all!
There are some really well-crafted characters in this novel. What I enjoyed the most was the fact that my feelings towards many of them changed – going back and forth – as the story came together. I felt invested in some and loathed others. But I particularly loved the input and relationship between Jacob and Reg, the dog. It actually made Jacob more likeable, a human side to his character, that at times was overshadowed in his own arrogance. BRILLIANT! The vast array of characters was used well to show different aspects of the storyline and I found this really interesting too. Characters are what make a story for me and this novel had a great variety to keep me engaged.
Would I recommend this read? Abso-frigging-lutely I would. I have read Dylan Young's police procedurals and really enjoy his skilful writing. I found myself equally invested in this psychological thriller and look forward to reading The Appointment now, as it sits patiently on my TBR. A fabulously well thought out thriller that kept me guessing, I definitely recommend The Operation and look forward to what Mr Young has for readers next!