About the Book:


Special Agent Meg Jennings and her search-and-rescue dog are on the trail of a killer hiding where others fear to tread…
For Meg Jennings and her K-9 companion, Hawk, exploring the ruins of a deserted building is an exciting way to sharpen their skills without the life-or-death stakes they face as part of the FBI's Human Scent Evidence Team. But deep in the echoing rooms of an abandoned asylum, Hawk finds the body of an elderly woman. The victim couldn't have made her way into the derelict building on her own. Before forty-eight hours pass, Meg learns of more cases of elders found dead in neglected urban structures.
There's not enough evidence to link the deaths—yet. But Meg scents a pattern, and when she gets word of another senior gone missing, she and Hawk don't hesitate. Meg is sure a murderer is hunting the elderly, and she can prove it if she can just find a connection. It will take the expert coordination of her whole team, along with help from Clay McCord and Todd Webb, to uncover the means, let alone a motive. And to stop someone who has operated in the dark for so long, Meg will need to risk more than she has to give…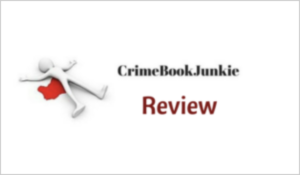 Set in the US, the reader is faced with vulnerability, greed, urbex (love this!), survival, rescue – physically and mentally, and a search for the truth.
Another winning read from Sara Driscoll and the K9 series! The opening was tense and had me hooked from the start! The minute Hawk was introduced on the page, I smiled – #GottaLoveHawk! I knew a body would not be far off…and I wasn't wrong! One of the things I enjoy about this series are the tidbits of facts/information given at the start of each chapter. This may not be to everyones taste – but I absolutely LOVE it!  You get a unique insight into the training and techniques used/described in each chapter and when a fictional book can teach me something… well I'm a fan! I loved the storyline – a clever motive had me guessing until it was revealed. Great characterisation where we learn more about the key players in this series and an absolutely fascinating setting/sense of place – I was engrossed from the first page to the last!
Characters are at the core of this novel. Meg and Hawk stealing the show – but just about as Todd Webb (Meg's EMS fire -fighting boyfriend) and Clay McCord (Cara's boyfriend) are a close second as we learn more about this pair as the group use their collective skills in the hunt for a killer.
Would I recommend this read? Oh hell yeah! I am hooked on this series – authentic, riveting and clever – No Man's Land was another gripping read in this addictive series! Can't wait for the next one – highly recommended! (Each novel is written in a way that they can be read on their own for the story – however, they are SO good – I would definitely recommend you start at the beginning as the character arc(s) and backstories are interesting to watch as each new book is released!)