My stop today on LJ Morris' HUNTING GROUND blog tour! ???? Huge thanks to Sarah Hardy of Book on the Brightside Publicity for the invite and LJ Morris for the ARC. A bit about the author and this cracking read first!
About the Author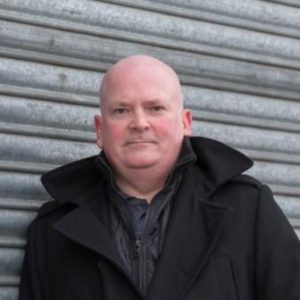 L J Morris is an author with a lifelong love of books and storytelling that he developed as a child. He spent most of the 80s and 90s serving in the Royal Navy as a Weapons Engineer and now lives in Cumbria, with his family. He currently works within the defence industry and continues to write at every opportunity.
His short stories have appeared in several anthologies including Volumes 1 & 2 of Best-selling author Matt Hilton's anthology series 'ACTION: Pulse Pounding Tales'.
Other anthologies he has appeared in include 'Happily Never After', 'Wish You Weren't Here', and 'Liminal Time, Liminal Space' where one reader described his tale 'True Colours' as "Riveting and powerful"
His first novel 'Desperate Ground' was published in May 2018 and attracted good reviews.
Social Media Links:
About the Book: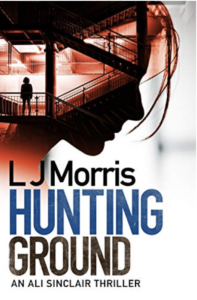 Freed from prison and back in Europe, Ali Sinclair has one job… find Frank McGill.
The information he has is vital if they are to end the conspiracy that threatens to bring down the Government and push NATO to the brink of war.
With terrorist attacks increasing and a mole at the top of the establishment, Sinclair and McGill will need to use all their skills to follow the clues across the continent in a deadly treasure hunt that drags them back towards London.
But when you're being hunted by assassins and the authorities… going home isn't always the safest option.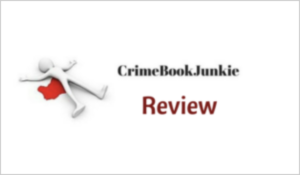 Set in various locations, Hunting Ground mainly finds its feet in London. There is conflict, control, power, secrets, survival, conspiracy, threats, trust, loyalty, cover-ups, friendships and a search for the truth as Ali Sinclair works to save the UK – and Europe – from a disaster. Are you ready?
Wow! Wow! Wow! A brilliant opening sets the novel up perfectly for the action-packed read ahead. Fast-paced, the tension had me gripped. I loved the storyline and narrative where you get multiple POV's to keep you hooked. Although this is the second novel in the series, the author feeds you enough backstory so you don't feel lost. However, after reading this, I immediately headed to amazon and picked up Desperate Ground. Can't wait to read it!
There are goodies and baddies – some you'll love and some you'll hate – and a great balance to make sure you follow the action without losing yourself in who's who! I loved Ali Sinclair! She is totally kickass, clever and determined not to let the bad guys succeed. I also loved the relationship between Frank McGill and Ali – although they are not family, the affection oozes from the pages – father/daughter or even brother/sister – these two need each other. Frank is a fantastic character. Protective, loyal and highly skilled. I'd want him to have my back for sure. The final character I am going to mention is Porter because he was just superb and stuck in my mind well after I finished the book – just a normal guy who gets thrown into a world he would never be able to cope with on his own. I really felt for him at times as the reality of the situation and what his partner, Justin had to go through.
So, would I recommend this read? You bet your sweet arse I do! If you enjoy adrenaline fuelled, high octane reads that have you racing through the pages – this spy/conspiracy thriller will be right up your alley. Grab a copy today!
To see what others thought, check out the tour here: