My debut novel Dead Inside was published by One More Chapter/Harper Collins UK this year (edited: 2019) – it tells the story of Lucy Sherwood, a Probation Officer who works with domestic abusers in a multi agency team by day, and then goes home to one each night – her husband.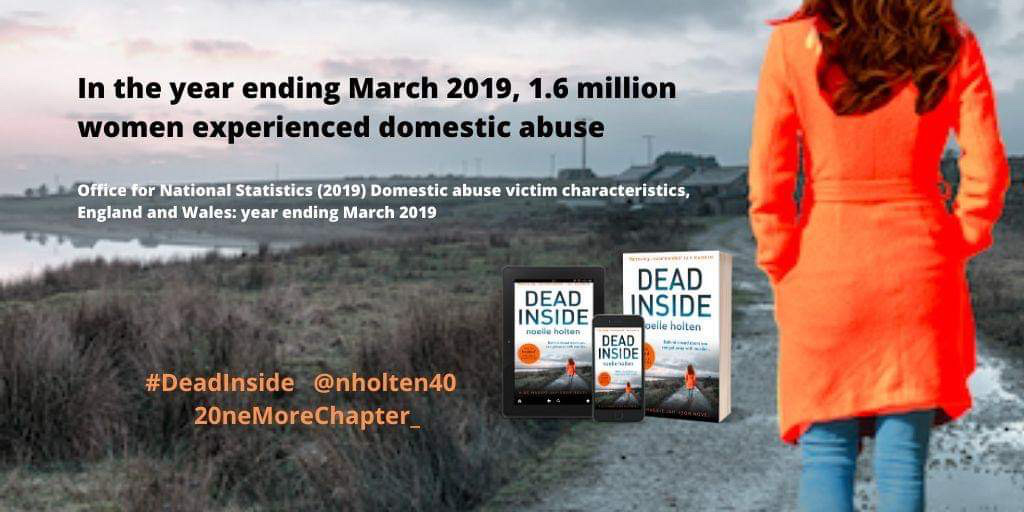 Lucy and I shared many similarities. Up until 2017, I was a Probation Officer for 18 years, the last ten of which I managed two teams – one a multi agency team based in a police station, the other a general field team. Like Lucy, I spent 13 years going home to an abusive man and helped raise his two sons, off and on for many years.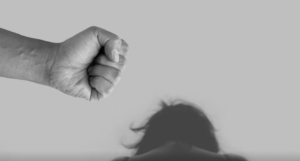 Unlike Lucy, my abuser is still alive. He never saw himself as an abuser, masking his behaviour under the veil of substance abuse and pure anger. He would often say how much he hated bullies – LOOK IN THE MIRROR, I wanted to shout! Despite being free of him since 2014/15, he still attempts to contact me – often using his children as an excuse. Only a matter of weeks ago, he messaged me, wanting to 'talk', as if my blocking him didn't make my feelings clear. A line from my prologue often comes to mind – Just leave me the f*ck alone!
In my novel, I try to capture all the feelings and emotions that living with a domestic abuser can evoke. Underneath the abuse – no matter what form it takes, are feelings of guilt, shame, blame – is it me? What am I doing to cause this? People often think that a certain "kind" of woman (or man) is targeted – there would be no way that a once strong, intelligent and confident person could fall victim to abuse, right?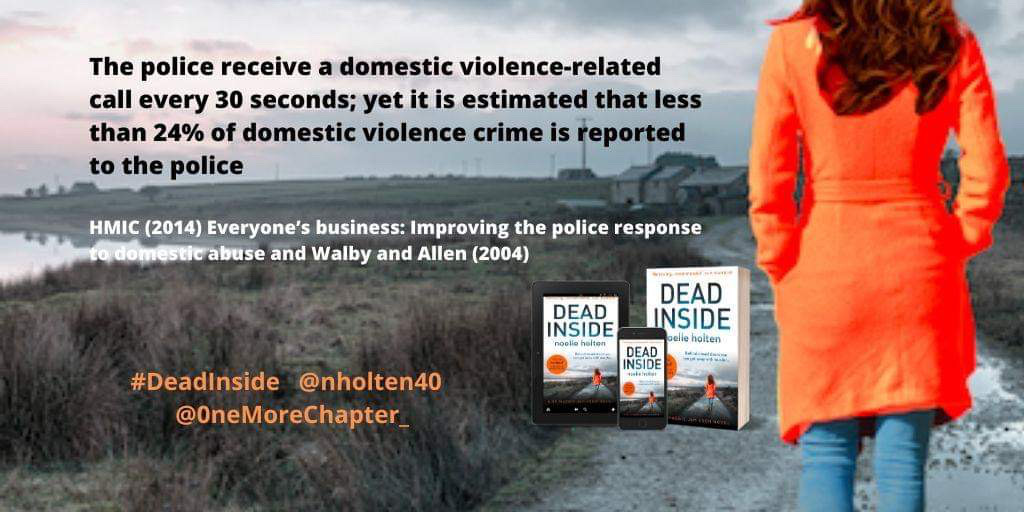 WRONG!
Abusers are charming, manipulative and frankly once they get their hooks in you…terrifying. There were many times I wanted to leave – but threats of burning down my house, making sure I regretted it if I did leave and other taunting remarks made me stay. I didn't want to have to look over my shoulder, live in fear or wonder if I would be attacked physically, mentally or even professionally. No one would ever believe a probation officer could be a victim … but it happened, it happens all the time to people you would never even suspect.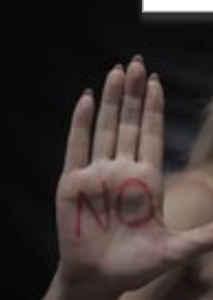 What made me gather the courage to leave after years of financial, physical, emotional and sexual abuse? He CHEATED on me! THAT is what made me decide to finally say – Get the f*ck out of my house. Can you believe it?

 

I was so angry that I put up with years of torment and he then had the nerve to cheat on me. Would I have stayed longer had that not happened? I can't say, but I used that as my reason for ending the relationship. He didn't leave easily, still threatened me but it was like he knew he was in the wrong for cheating and eventually left. WTAF?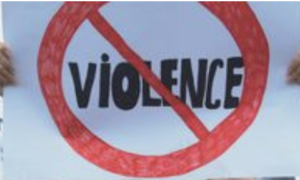 There is so much more to MY story, but I'm still healing. Memories still haunt me. My shame (whether warranted or not) still has a hold over me. Full disclosure is not something I am ready to face just yet. So why share this? To show that it can happen to anyone, to show that there is light at the end of the tunnel and to let others know … you are not alone.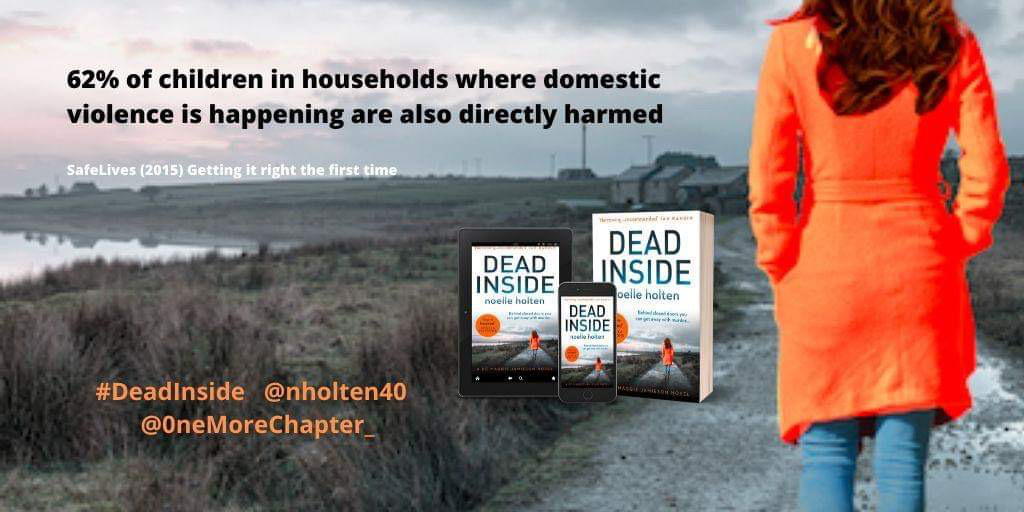 Dead Inside is not an autobiography. Yes, I may have used some experiences as part of the story, but it was mainly the feelings I tried to get across. All and all it is a fictional account of a very important issue.
I am no longer a victim of domestic abuse – I am a survivor.
Here is more about the book: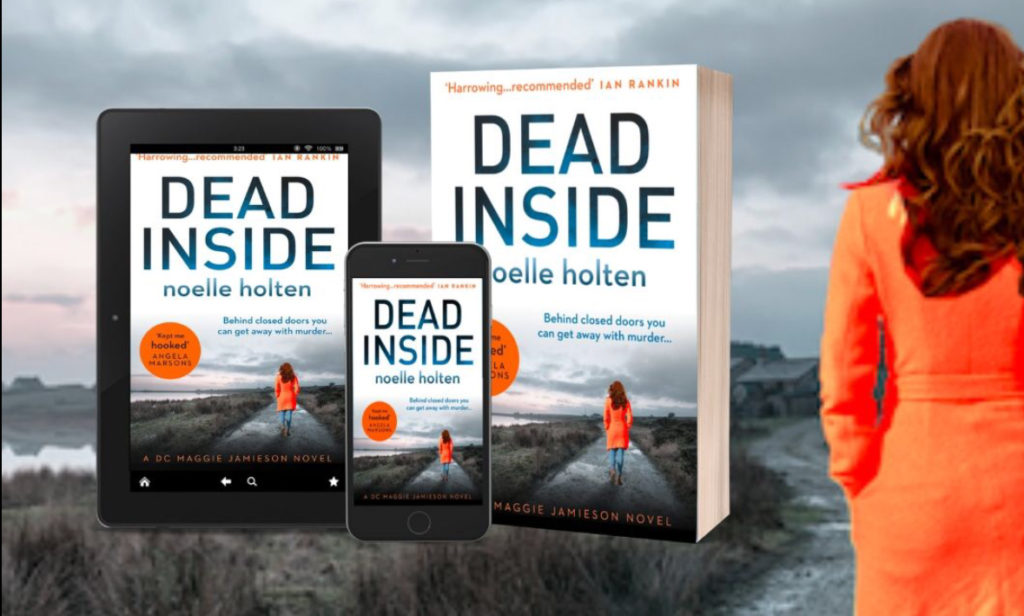 A dark and gripping debut crime novel – the first in a stunning series – from a huge new talent.
The killer is just getting started…
When three wife beaters are themselves found beaten to death, DC Maggie Jamieson knows she is facing her toughest case yet.
The police suspect that Probation Officer Lucy Sherwood – who is connected to all three victims – is hiding a dark secret. Then a fourth domestic abuser is brutally murdered.
And he is Lucy's husband.
Now the police are running out of time, but can Maggie really believe her friend Lucy is a cold-blooded killer?

Praise for Dead Inside:
'A hugely confident first novel. Harrowing, visceral … recommended'
Ian Rankin
'An excellent read'
Martina Cole
'Kept me hooked throughout … excellent pace and a very satisfying ending'
Angela Marsons
'A brilliant debut – gritty, dark and chilling. Noelle Holten knows her stuff'
Mel Sherratt
'I loved this. A dark and chilling debut'
Robert Bryndza
'Dark and gritty and kept me hooked until the very end. A Fantastic debut!'
Casey Kelleher
'A hard-hitting, impressively authentic crime fiction debut … nuanced, highly readable, page turning, a definite cut above the rest. I urge you to read this book'
Howard Linskey
'Extremely powerful, incredibly thought provoking and ringing with authenticity, this is an excellent debut'
M. W. Craven, author of the Washington Poe series
'Noelle has conjured up a real page-turner here. The author's experience with damaged and damaging people really shines through bringing a great deal of grit to the drama. Add in some fascinating characters, relentless pace and a strong story and you have a winner on your hands'
Michael J Malone
Connect with me on social media:
COMING SOON: March 14th 2020 – Dead Wrong
The serial killer is behind bars. But the murders are just beginning…
DC Maggie Jamieson's past comes back to haunt her in this dark and gripping serial killer thriller.
Three missing women running out of time…
They were abducted years ago. Notorious serial killer Bill Raven admitted to killing them and was sentenced to life.
The case was closed – at least DC Maggie Jamieson thought it was…
But now one of them has been found, dismembered and dumped in a bin bag in town.
Forensics reveal that she died just two days ago, when Raven was behind bars, so Maggie has a second killer to find.
Because even if the other missing women are still alive, one thing's for certain: they don't have long left to live…