Thrilled to be hosting Teresa Driscoll's I WILL MAKE YOU PAY blog tour today! I have a Q & A with the author and I'd like to thank Megan, Publicity Assistant from ed public relations for the invite and ARC which I will be reading soon! Let's find out a bit more about the author and this book first!
About the Author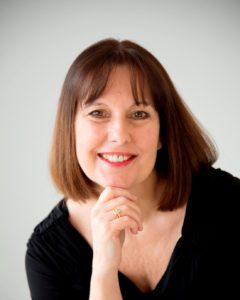 Teresa Driscoll is a number one bestselling author and former BBC TV news presenter. Her debut psychological thriller I Am Watching You hit number one on Amazon UK charts. It has since been optioned for film and she has sold a million books. I Will Make You Pay is Teresa's fourth novel, following bestsellers The Promise and The Friend. Before becoming a full-time writer, Teresa worked as a journalist across newspapers and TV. For fifteen years she presented BBC TV's nightly news programme Spotlight from Devon. She was a Devon Life columnist and has written numerous short stories for women's magazines.
About the Book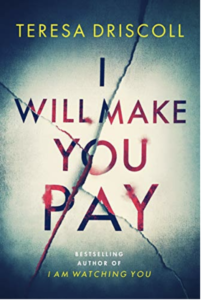 Every Wednesday, like clockwork, the terror returns.
It seems like an ordinary Wednesday, until the phone rings. A mysterious caller with a chilling threat. Journalist Alice Henderson hangs up, ready to dismiss it as a hoax against the newspaper. But the next Wednesday, the stalker makes another move—and it becomes clear that this is all about Alice.
Someone wants her to suffer, but for what? Her articles have made her a popular local champion—could it be her past rather than her work that's put her life in danger? Alice is determined not to give in to fear, but with the police investigation at a dead end, her boyfriend insists on hiring private investigator Matthew Hill.
With every passing Wednesday the warnings escalate, until it's not only Alice but also her family in the stalker's sights. As her tormentor closes in, can Alice uncover what she's being punished for before the terrifying threats become an unthinkable reality?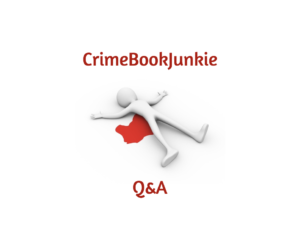 Short, Sharp, Shock with Teresa Driscoll – Author Q&A
Welcome to my blog and congrats on the publication of I WILL MAKE YOU PAY. It's at the top of my TBR and I'm looking forward to reading it! Let's start with the easiest question: Can you tell us a little about yourself…warts and all!
I'm a former journalist and BBC TV news presenter who longed to be an author right from childhood. I loved journalism but when I left the BBC in my forties, I decided to chase that original dream. It took me ten years (and four unpublished books!) to finally get a book deal. I've now sold more than a million books and pinch myself every day as it feels surreal that I'm finally doing what I've always longed to do. As for 'warts and all'… I confess there have been tears along the way! Rejection was tough. But I always picked myself up and simply refused to give up.
You write women's fiction as well as psychological suspense, do you prefer one over the other and if you had to choose only one genre to write in…what would it be?
I love writing both genres but would probably pick psychological suspense as the reader response has been so amazing.
Can you tell us about any upcoming projects on the horizon?
I've already started my fifth thriller but I'm afraid it's top secret. Even my publisher doesn't yet know what it's about!
Can you tell us about what you are most proud of in your writing career so far?
Hitting a million sales was an incredible moment. I can't even picture a million people! To think of that level of reader support is very humbling. I was quite tearful when I found out.
You write about some pretty disturbing topics — so tell us, what is YOUR worst fear?
I think I worry most about anything happening to the people that I love and I tend to pour some of that fear into my writing. My mother died of cancer when I was a teenager so I used to be afraid of dying young – not for myself but because I wanted to be there for my two boys growing up. They are now strapping adults so that fear has diminished. Now I plan to grow old disgracefully!
Three words to describe yourself….
Book…in…hand
Why should readers buy your books? Here is your chance to plug anything you want!
I've witnessed extraordinary things as a journalist and have seen the many ripples when bad things happen to good people. I never use real people or real stories in my fiction but I do use the emotional landscape from my long career. So my novels are filled with people just like me and you who are suddenly thrust into the darker shadowlands of unexpected drama.
Where can readers find you?
 www.teresadriscoll.com   Twitter – @TeresaDriscoll   Instagram – @tkdriscoll_author   Facebook: TeresaDriscollauthor
Thank you so much for taking the time to answer my questions and I wish you every success with I Will Make You Pay! (The title alone gives me chills!)
Check out the rest of the tour here: